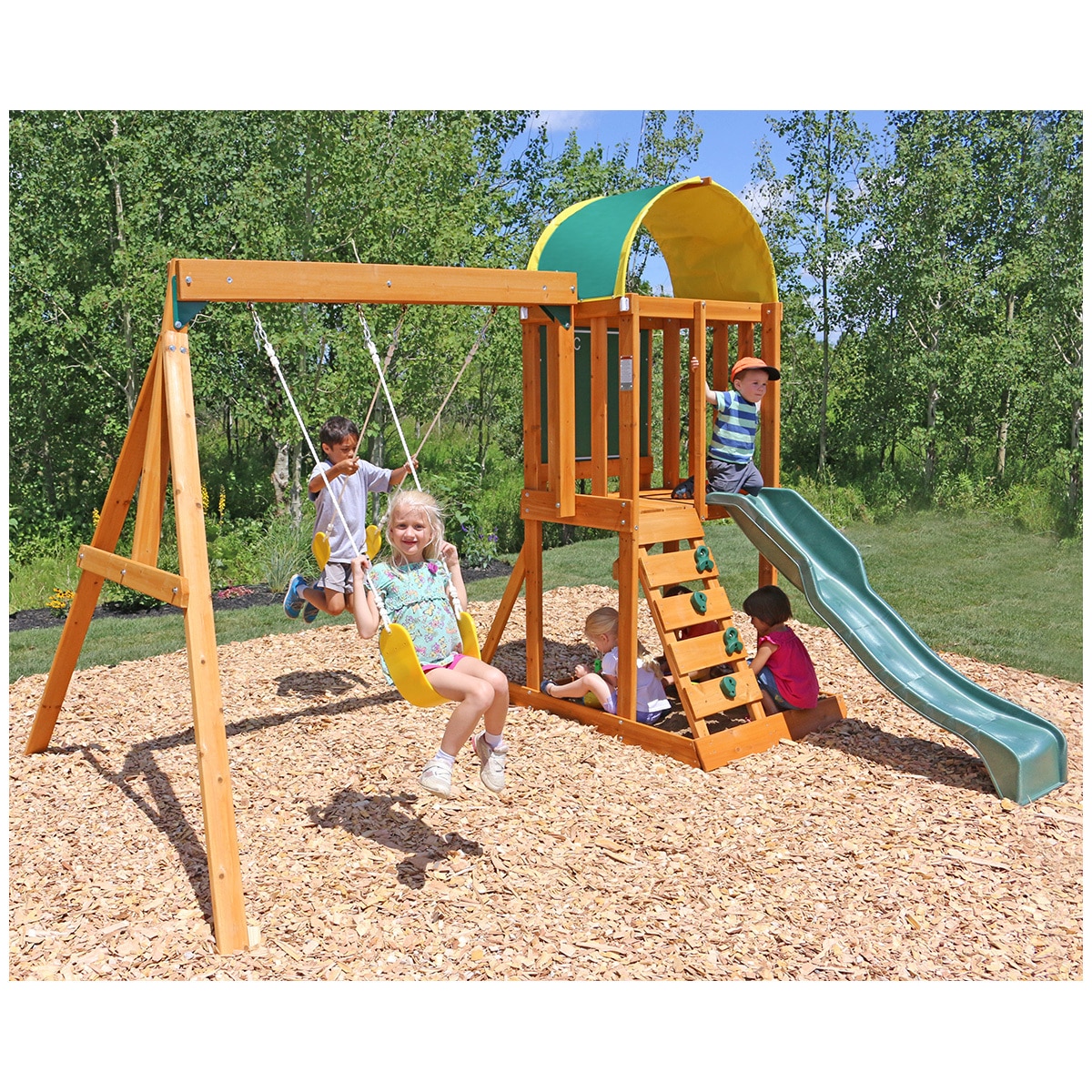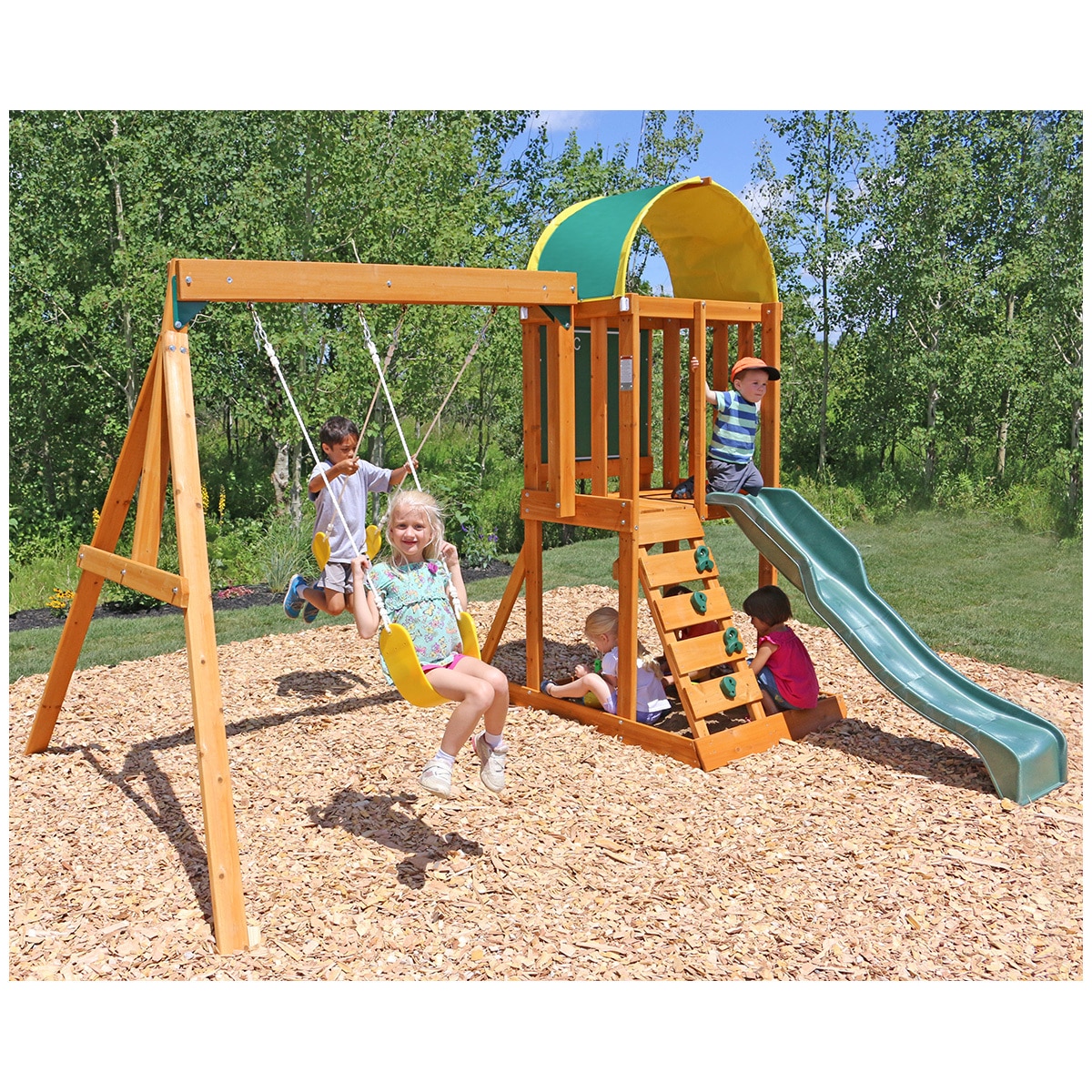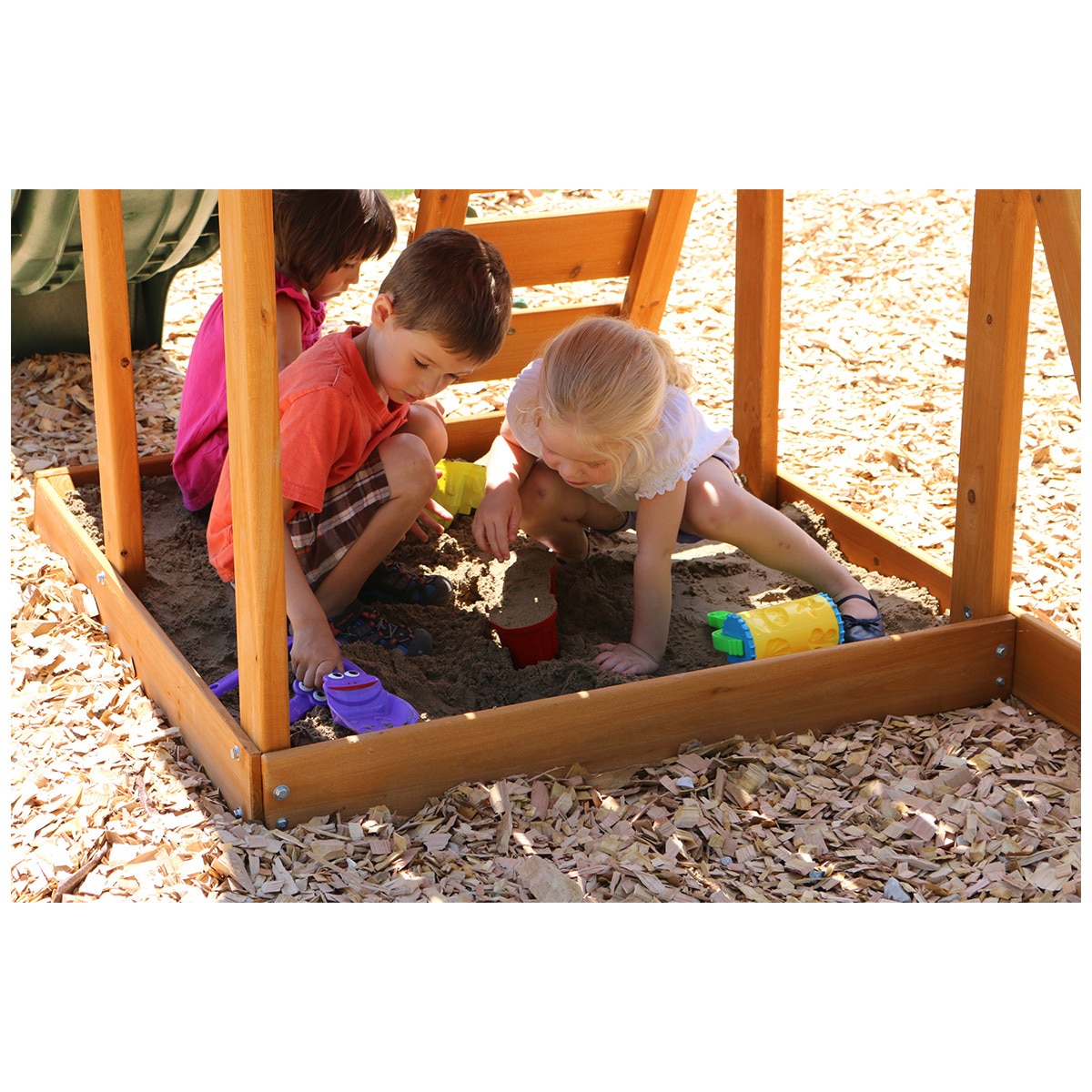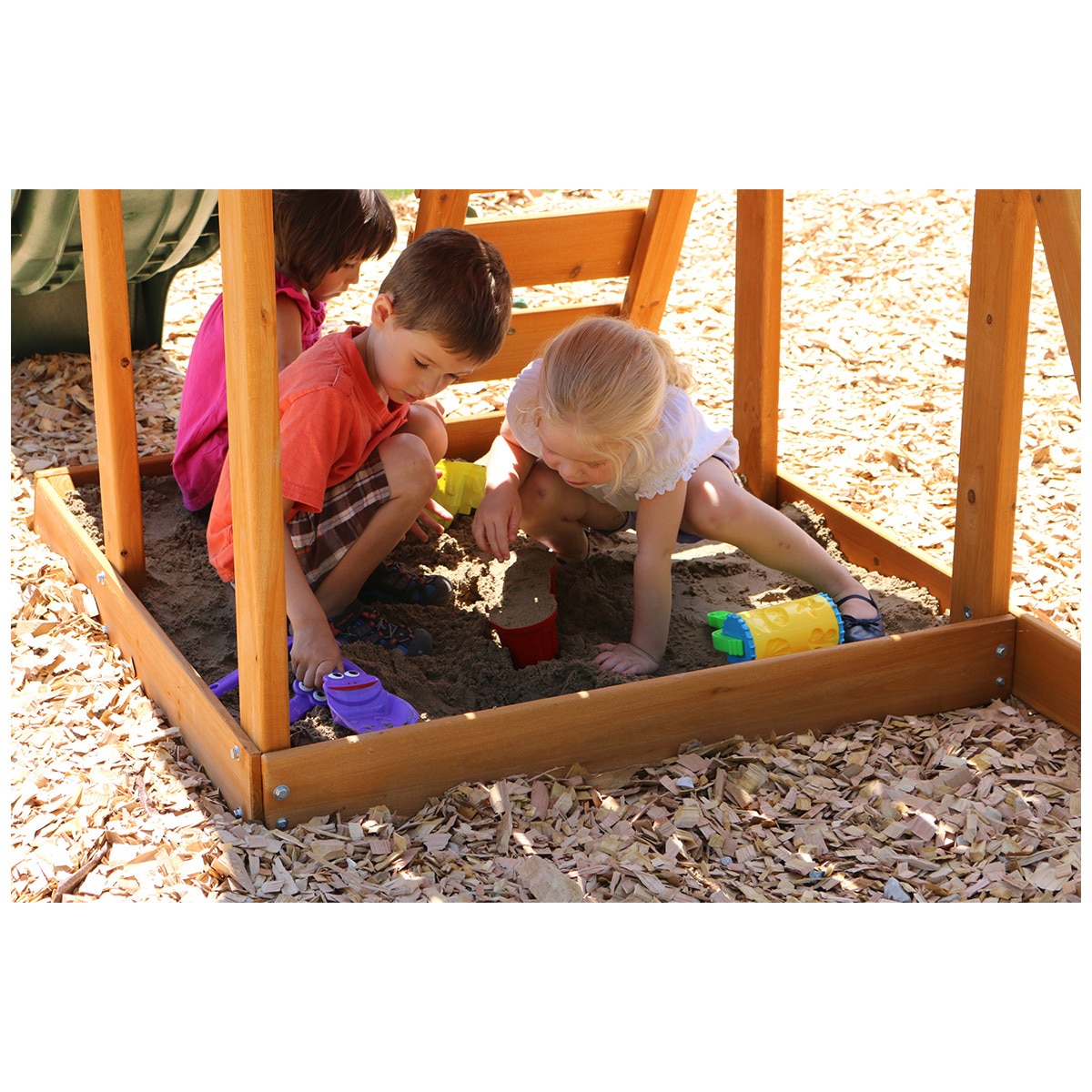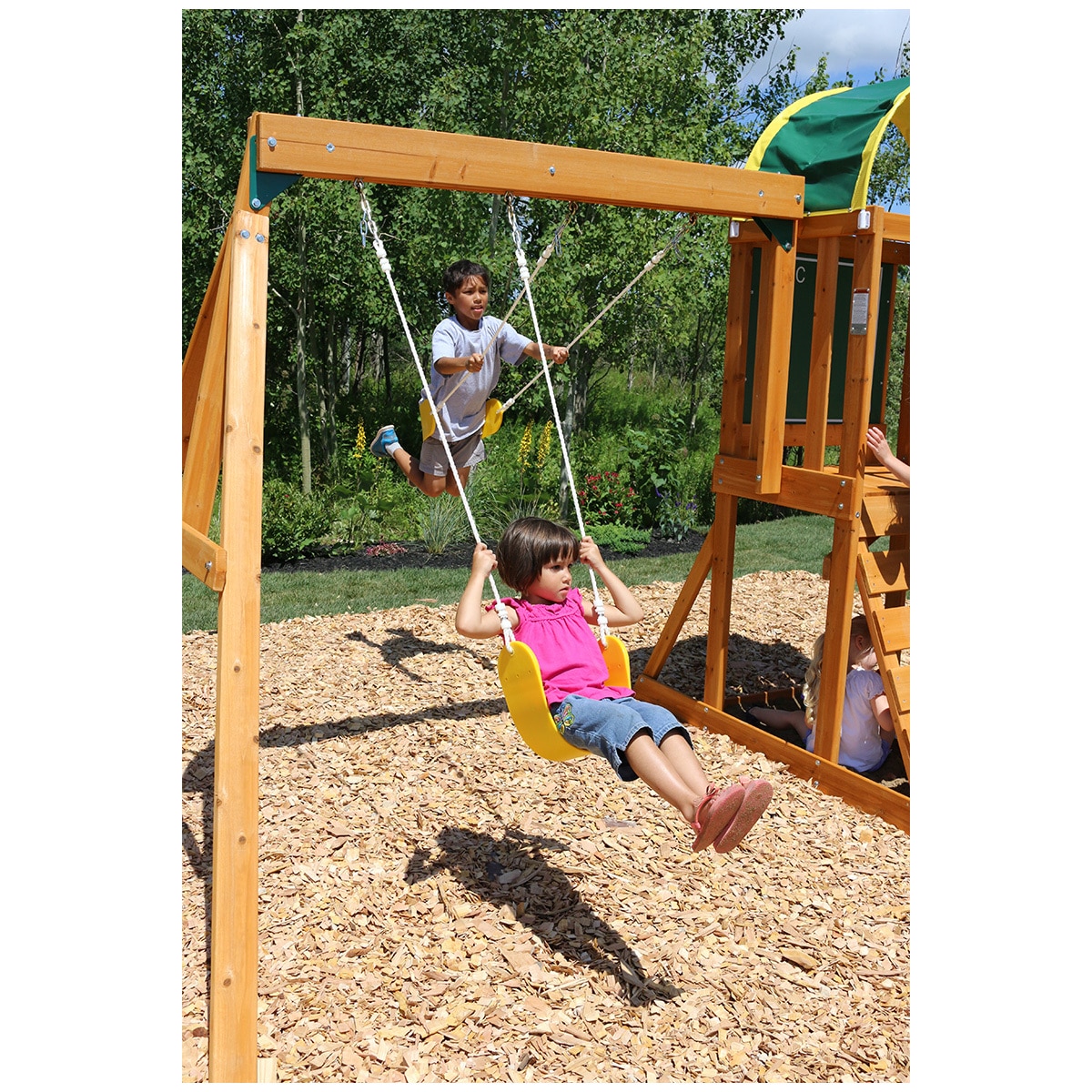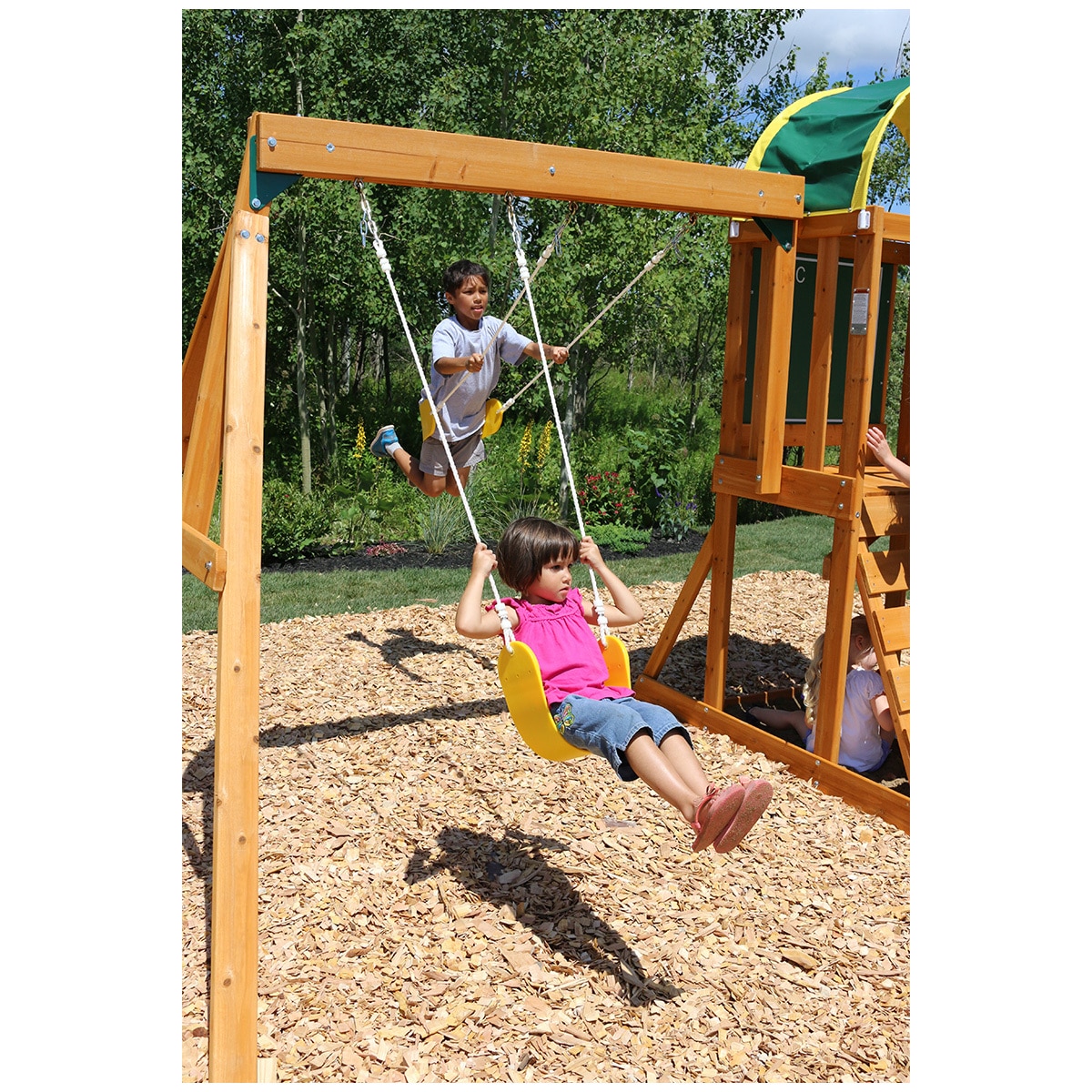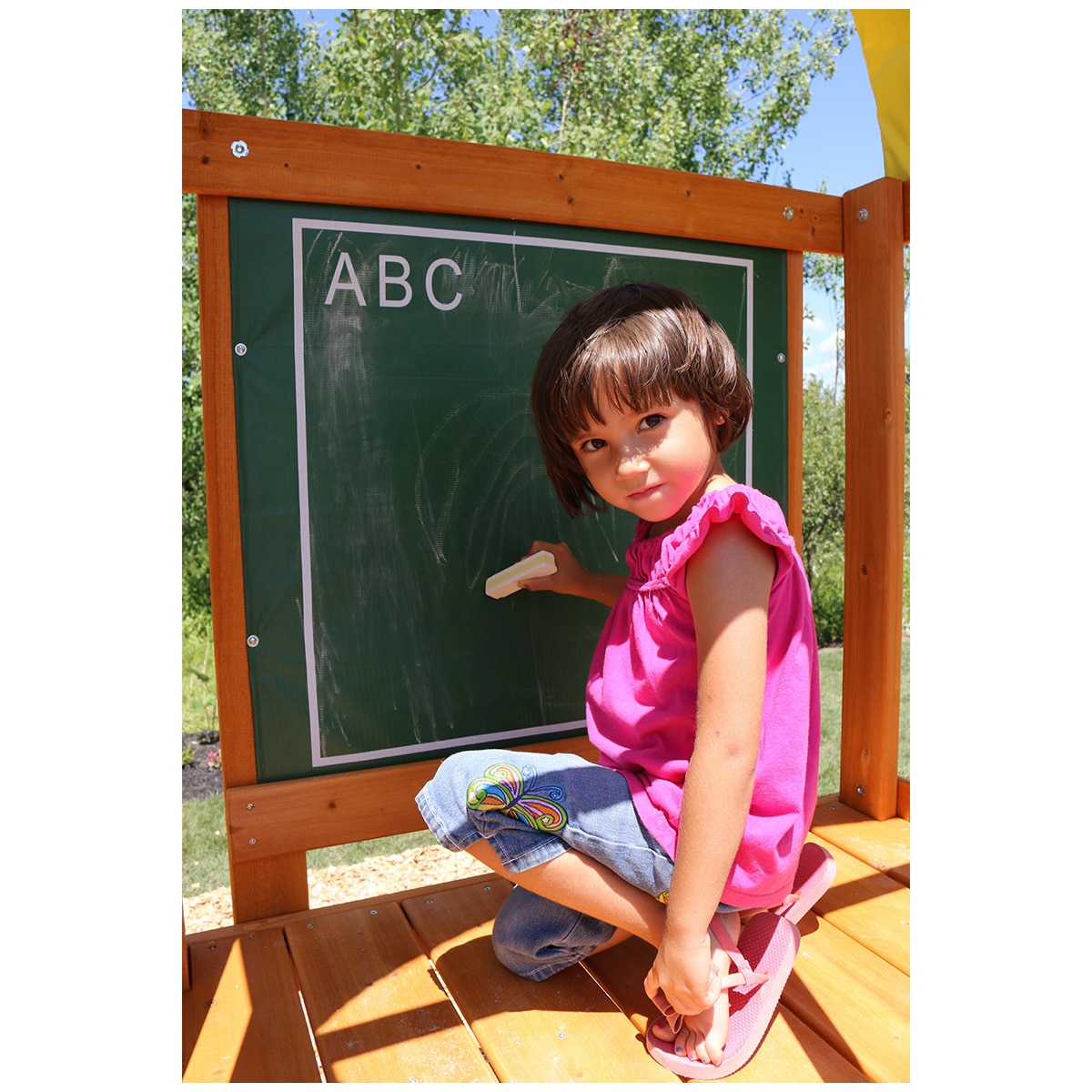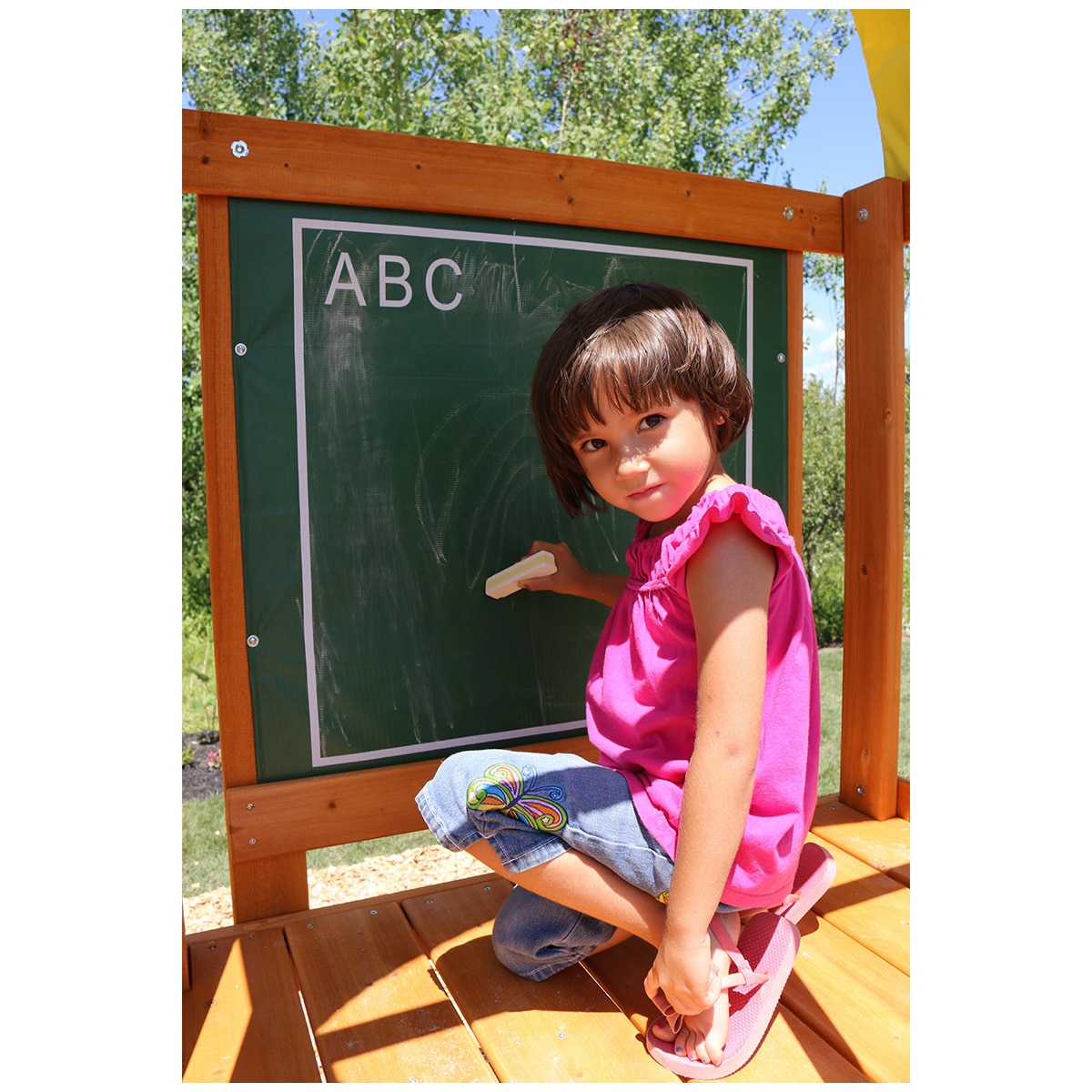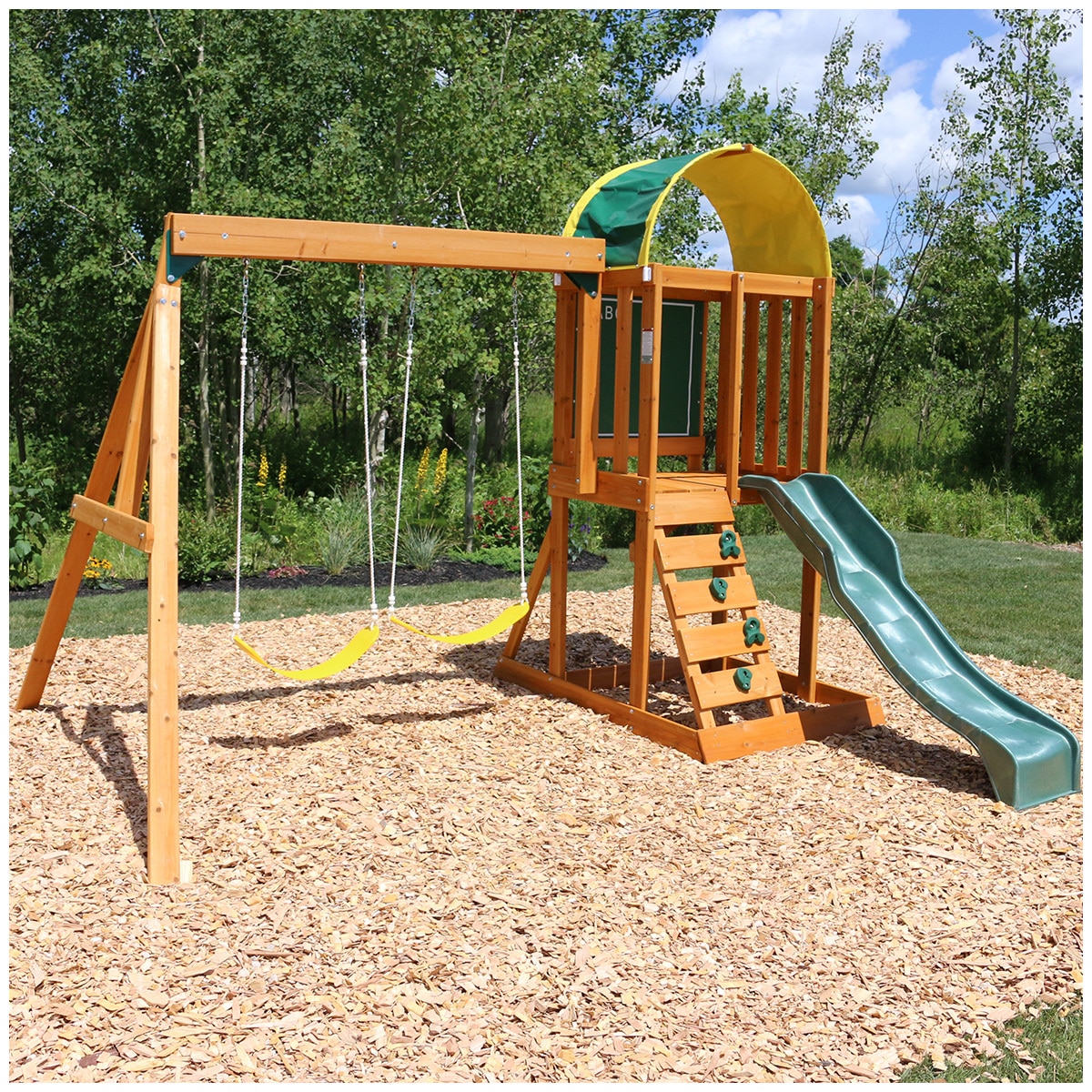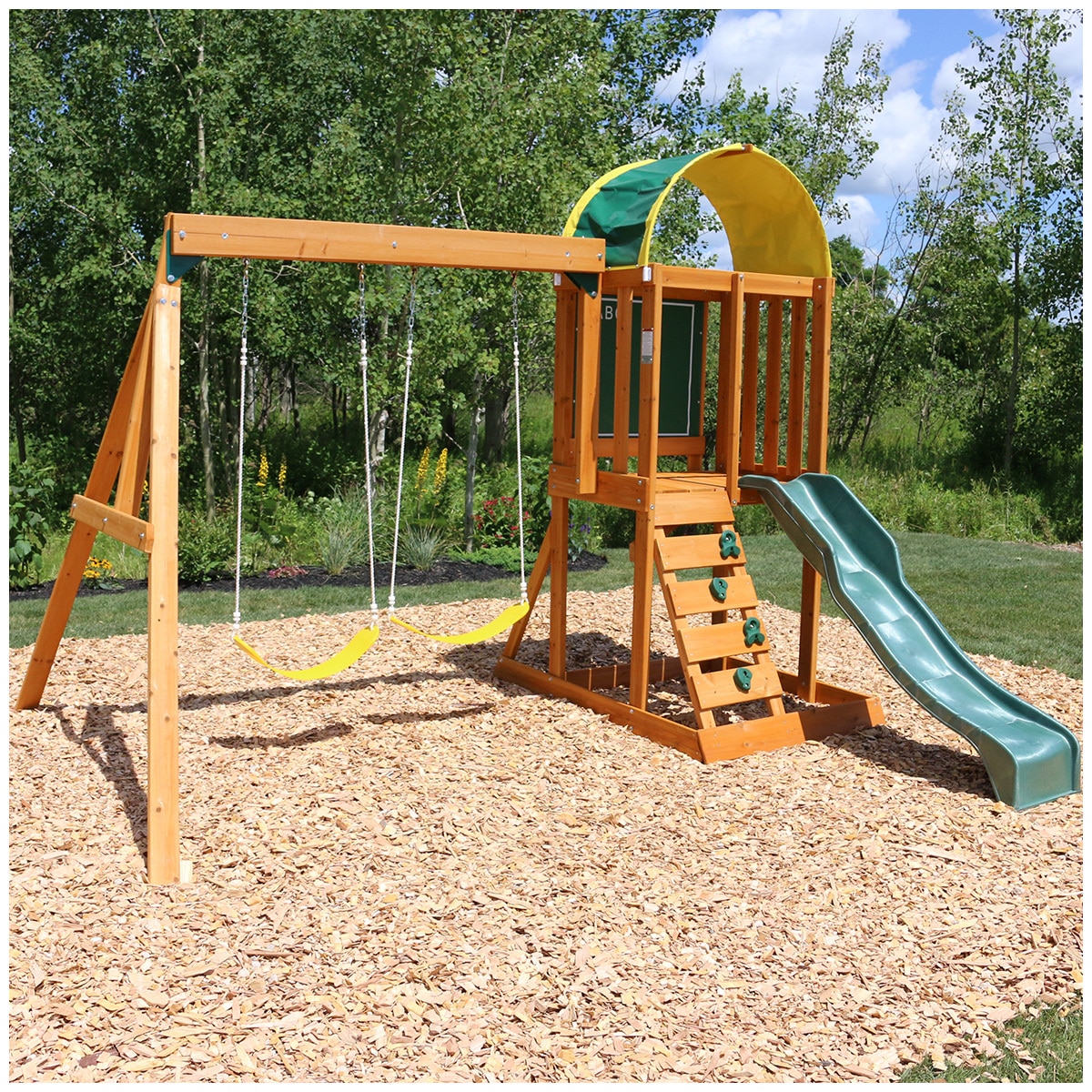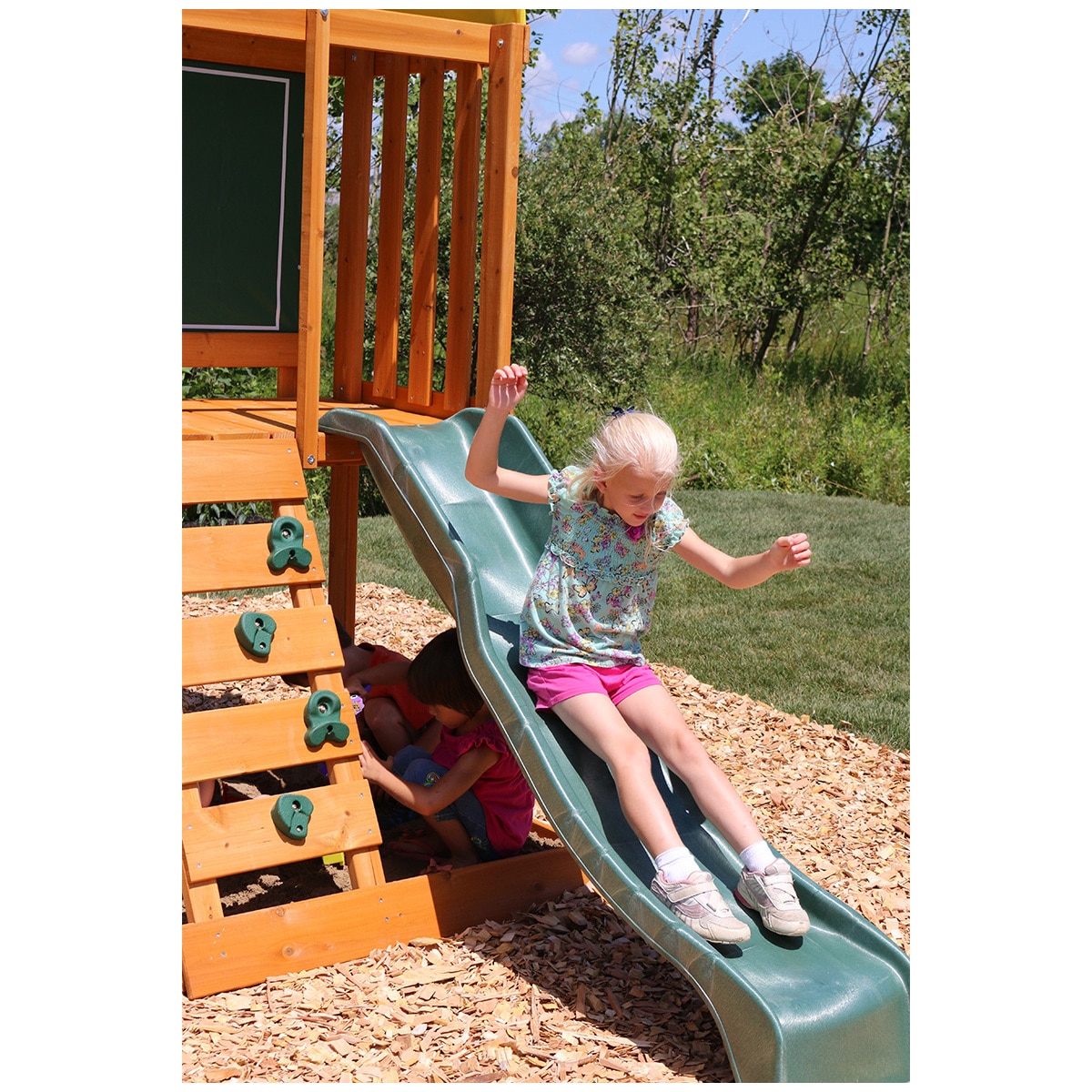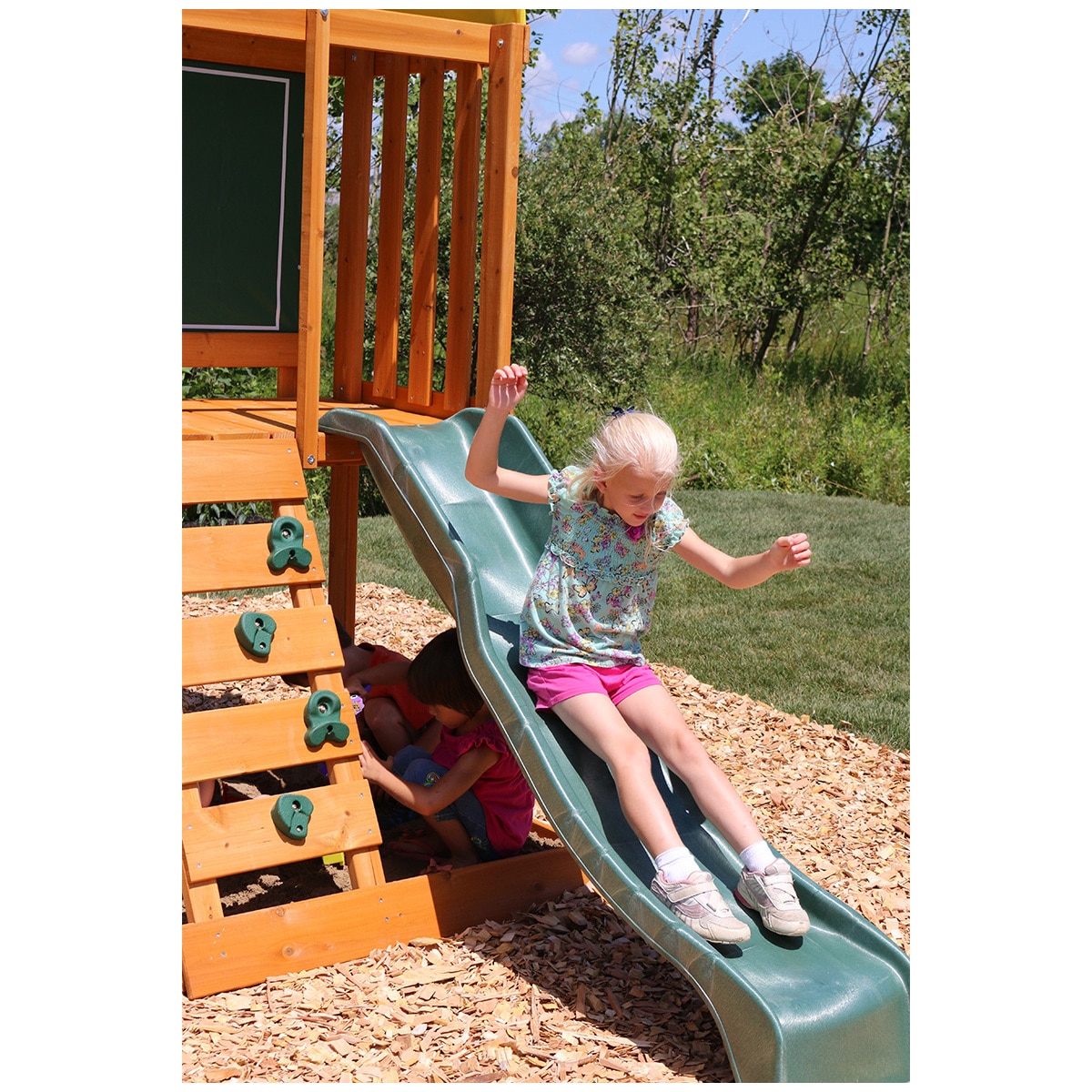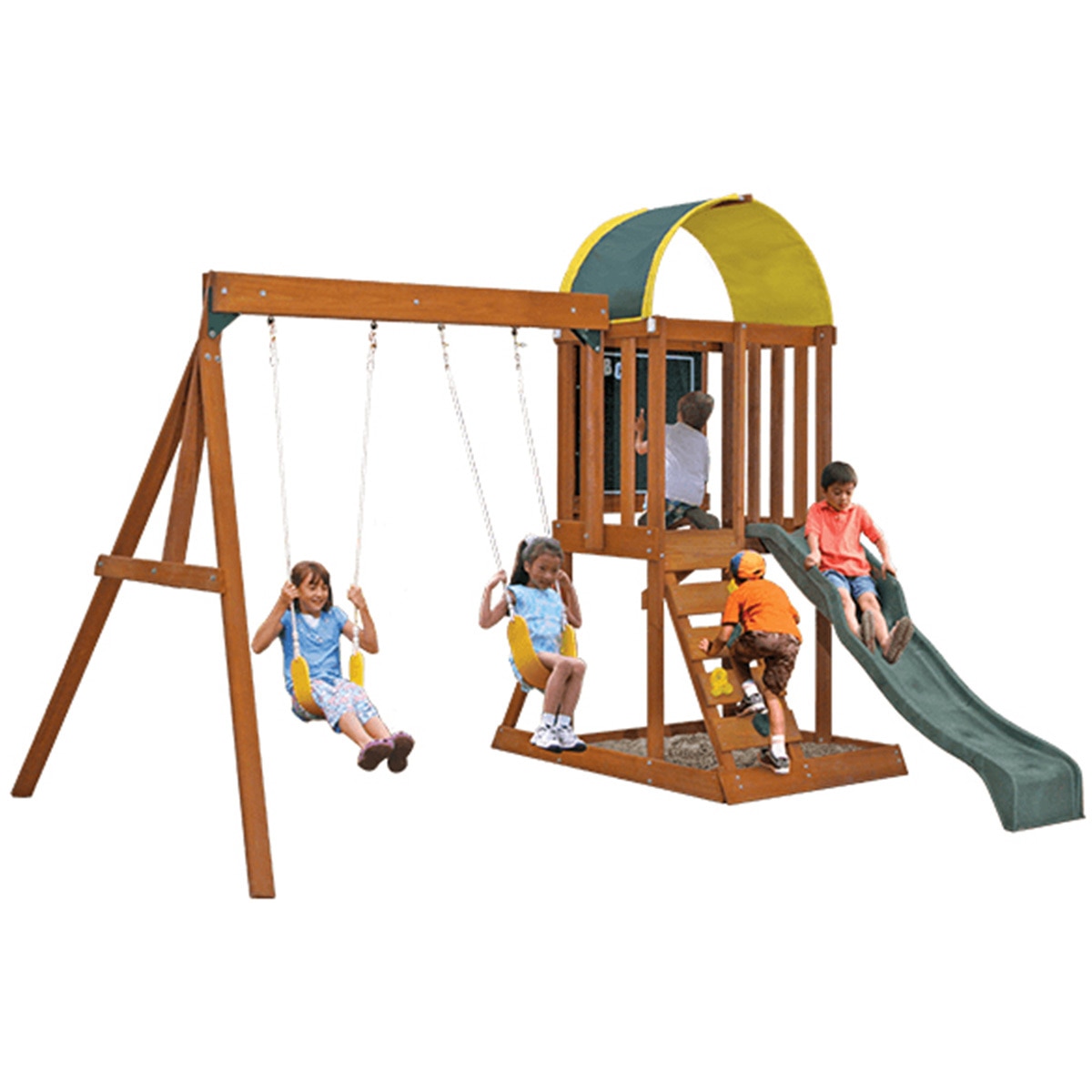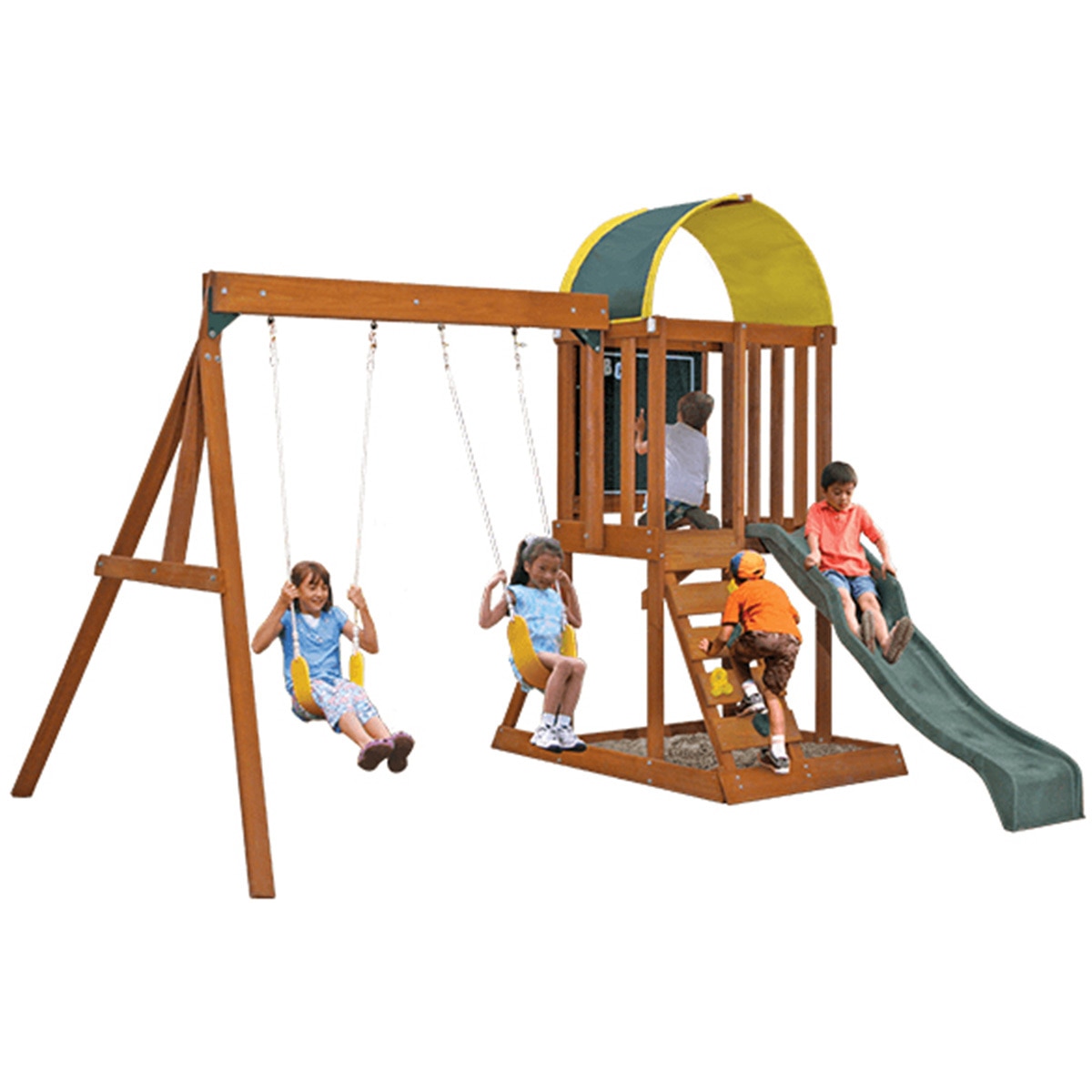 Kidkraft Multi-Level Ainsley Climbing Frame Set
Item #51051
Description
The multi-level Ainsley climbing frame set from KidKraft can do something for smaller back yards that swing sets alone can't—entertain up to six active kids at once.

Ainsley packs in loads of fun features like a high rail wave slide, a multi-coloured rock wall for climbing and a shaded upper level clubhouse with chalkboard tarp. Underneath, the little diggers can play to their heart's content in the spacious sandbox. And of course, the sturdy swing set invites youngsters to reach for the sky in the two bright yellow belt swings.

Ainsley is constructed of high quality premium cedar wood with a pre-applied child friendly stain. It also comes pre-cut and pre-drilled for easier assembly.
Brand
KidKraft
Product Dimensions
H 241.3 x W 274.3 x D 312.4 cm
Packaged: 214 x 53.98 x 23.50 cm
Product Weight
57kg
Packaged: 62.14kg
Material
Chalk board