What fees will I have to pay?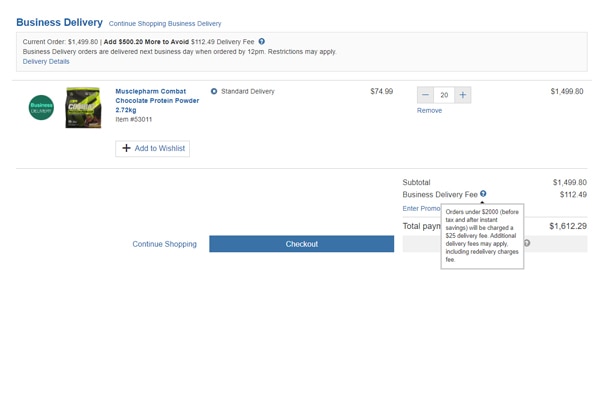 Fees
Delivery fee
Once you've reached the minimum order threshold of $500 (excluding GST), you'll be charged delivery fees depending on your order total. These fees are calculated at 7.5% of your total purchase.
If you have a mixed cart with both regular Costco online and Business Delivery products, the minimum order threshold of Business Delivery products will still apply. In this case, you will not be able to checkout if you have not met the Business Delivery threshold.
If you spend more than $2000 (excluding GST), you'll qualify for free delivery!
---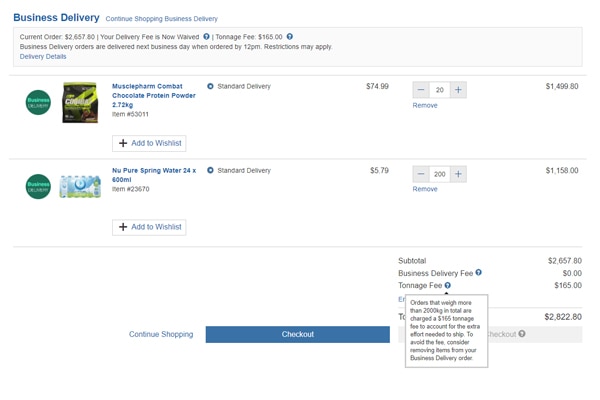 Tonnage fee
The tonnage fee accounts for the shipping and handling of heavy bulk orders. This fee is calculated at $165 for every 2000kg.
---