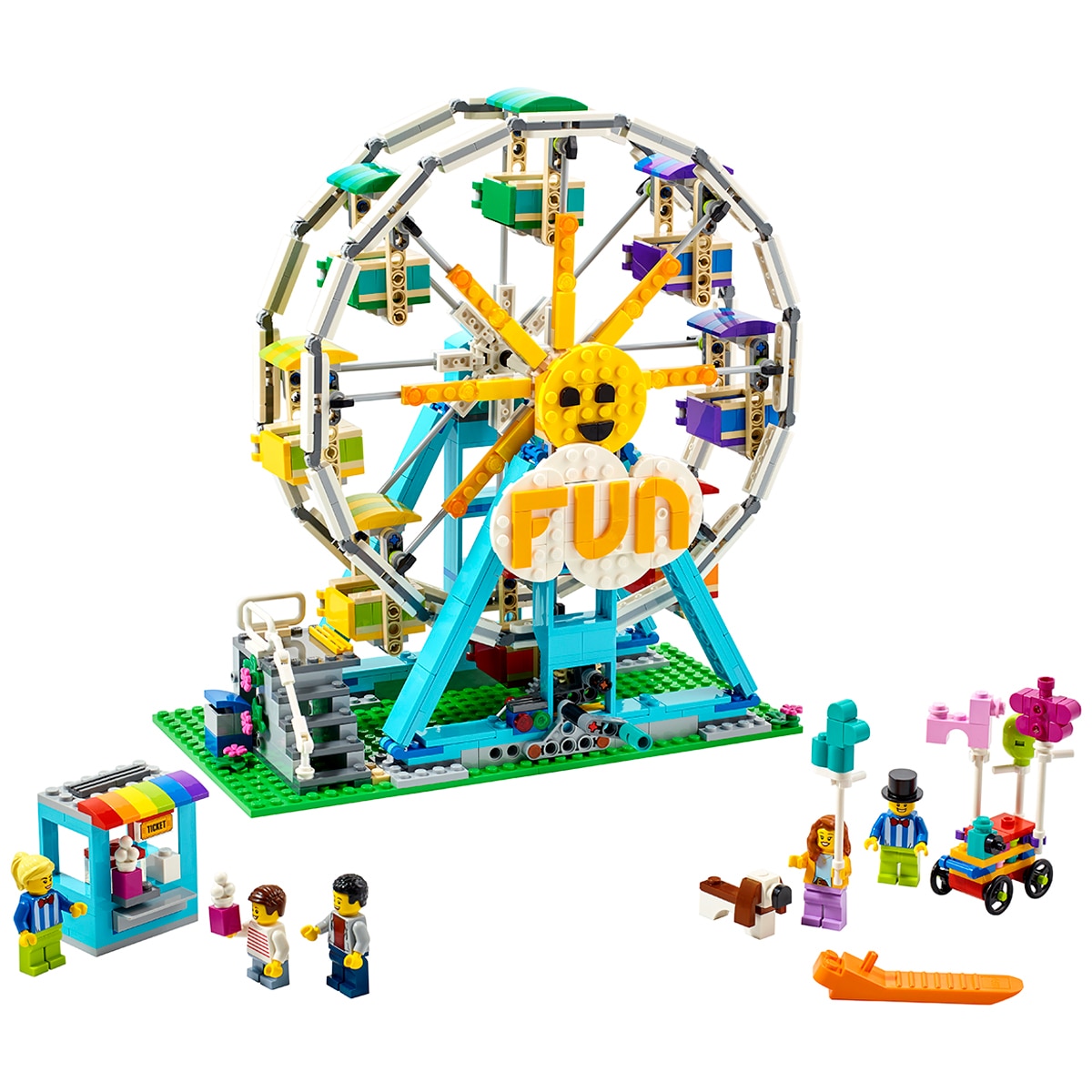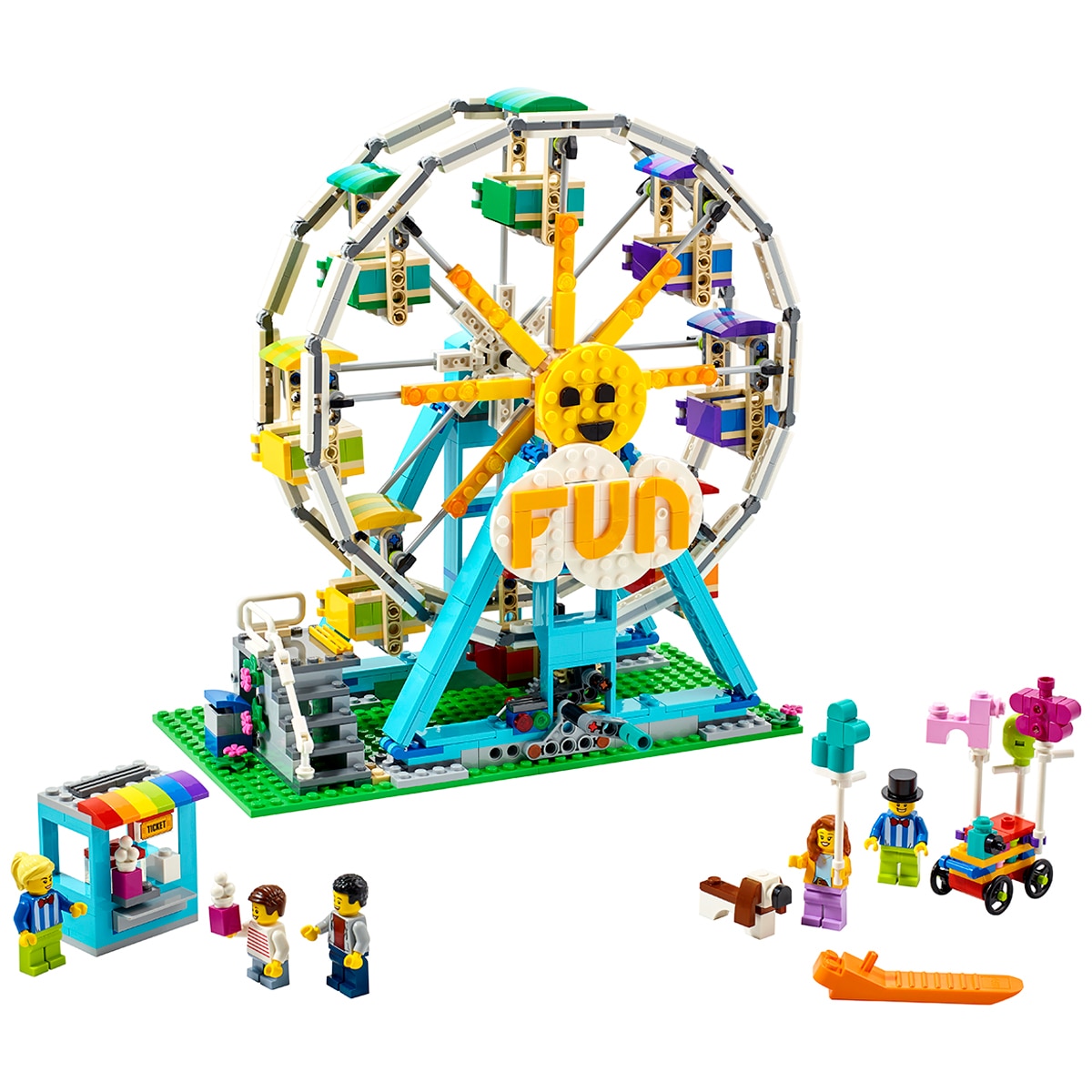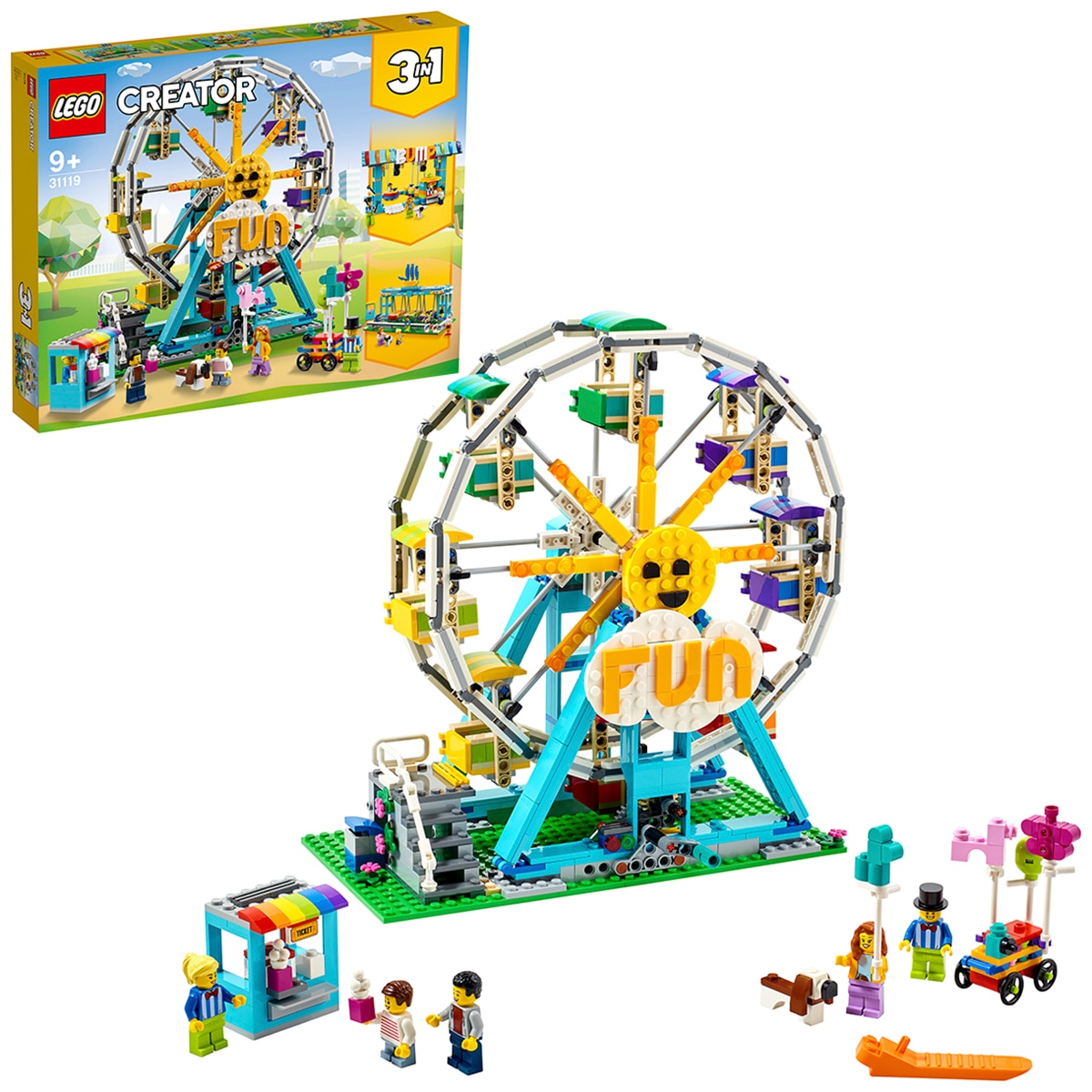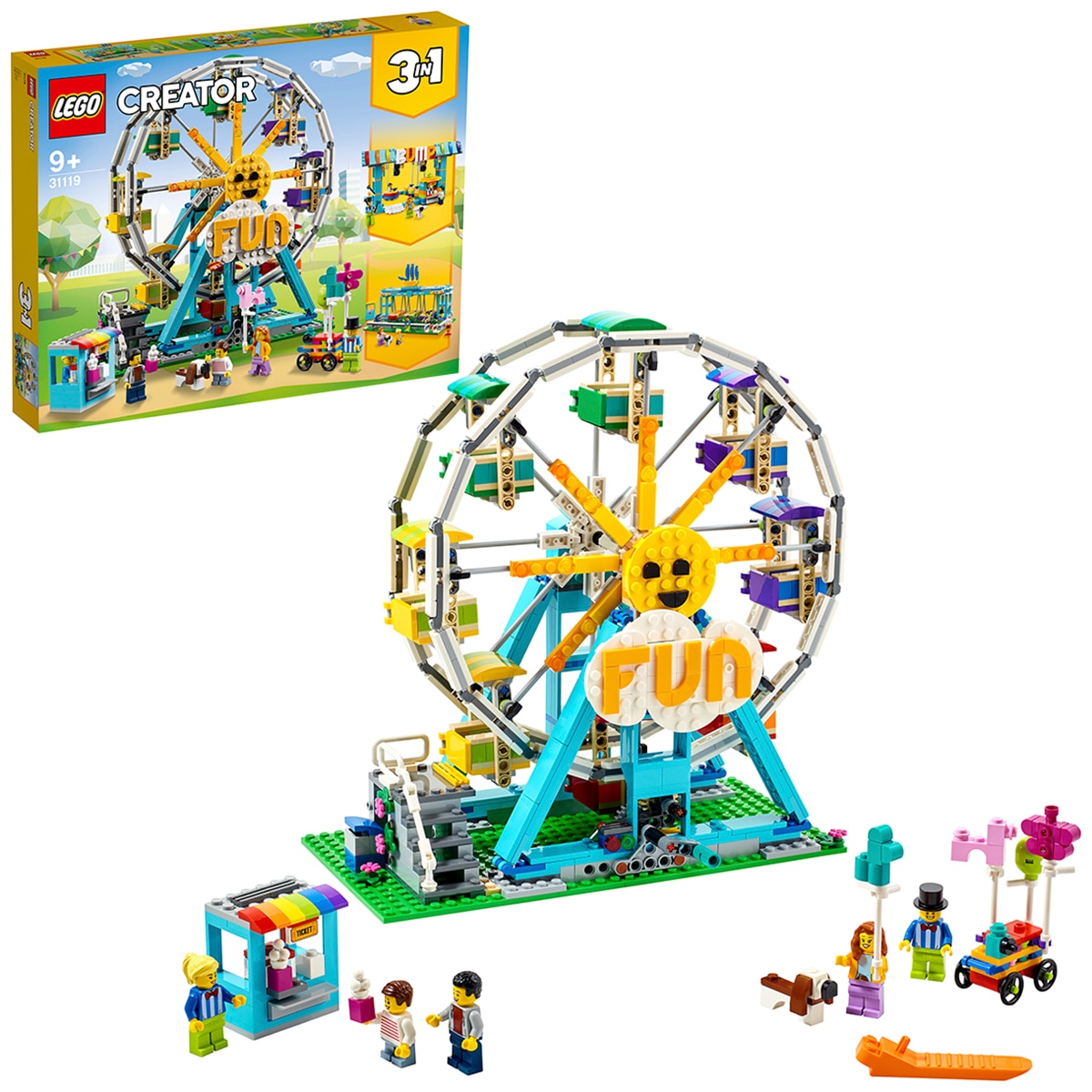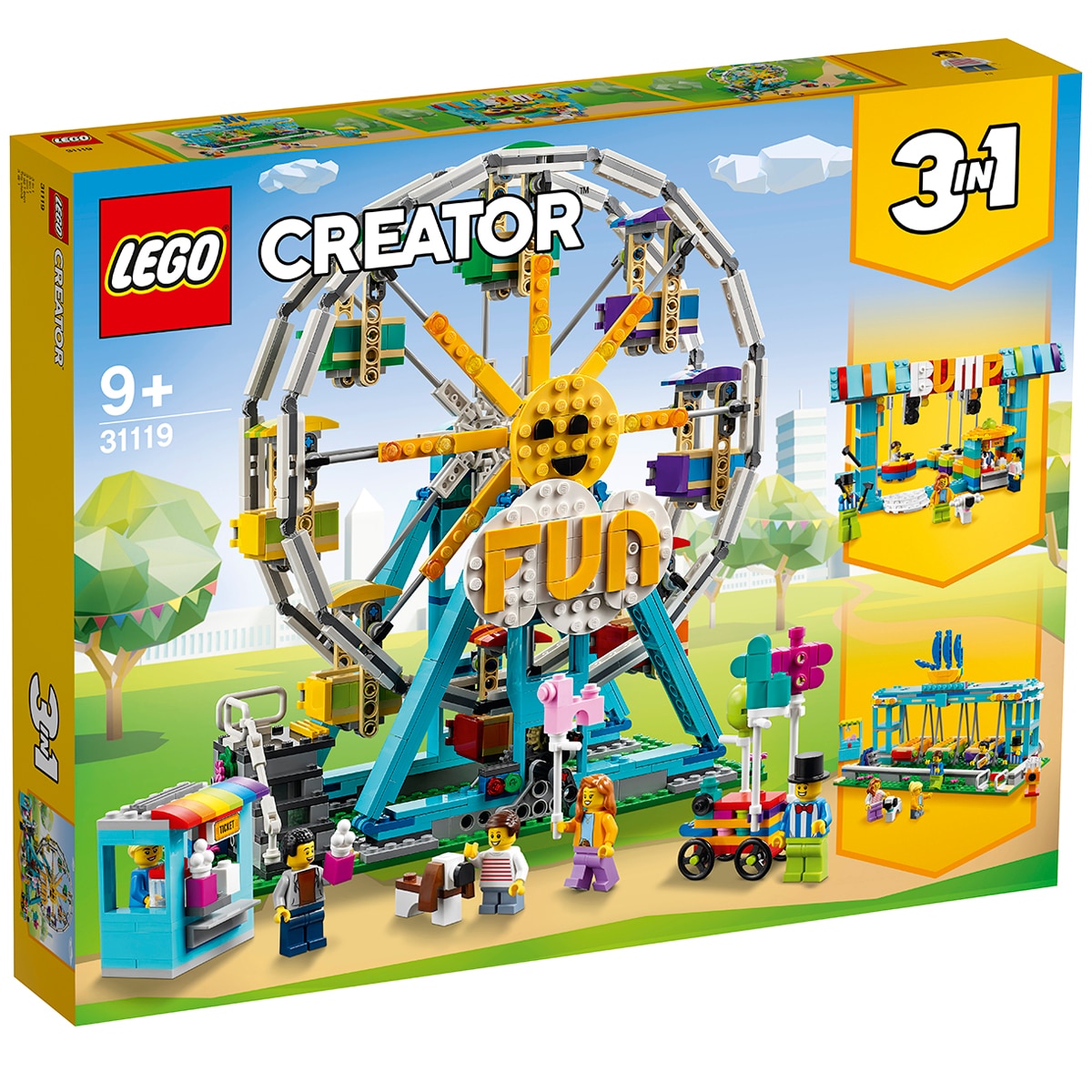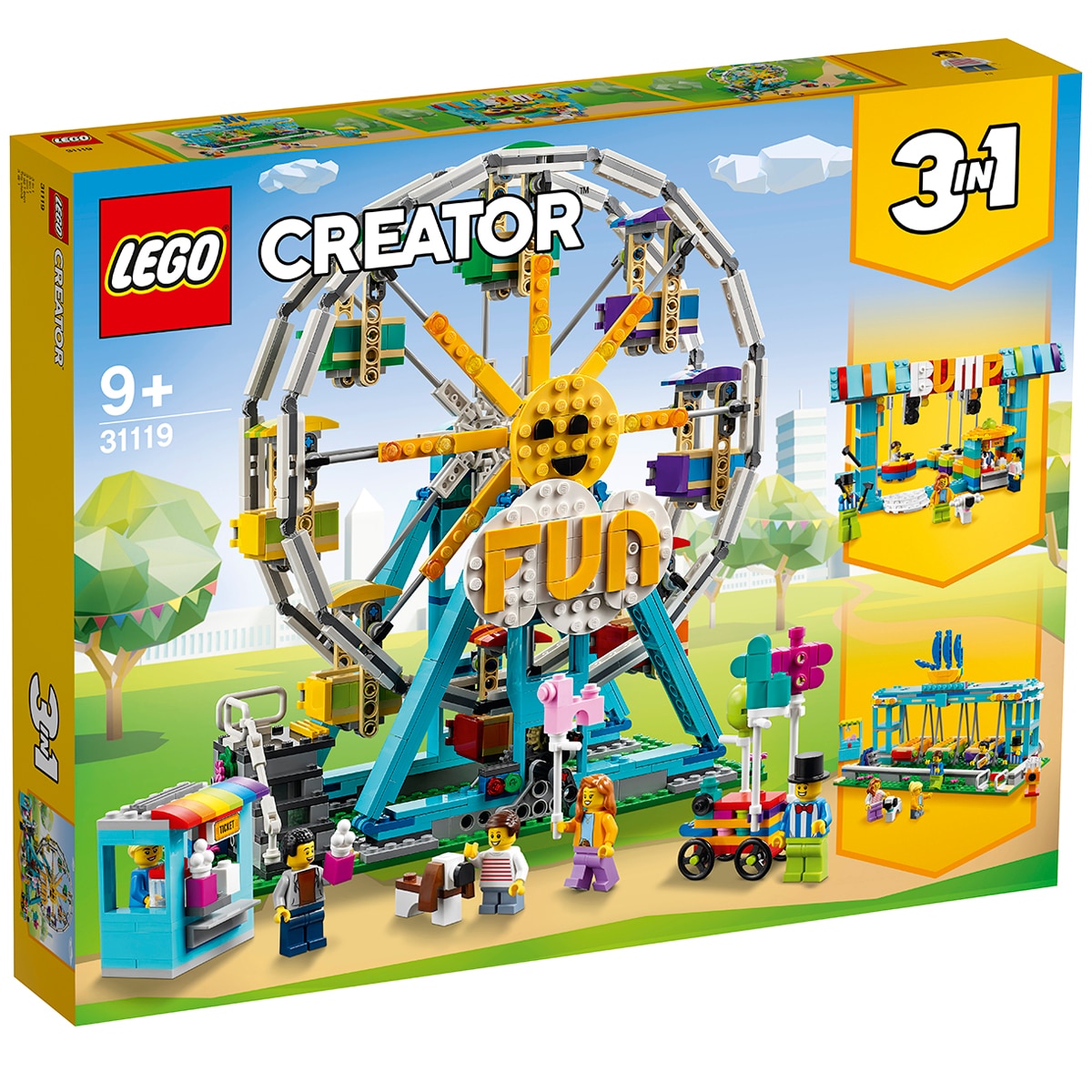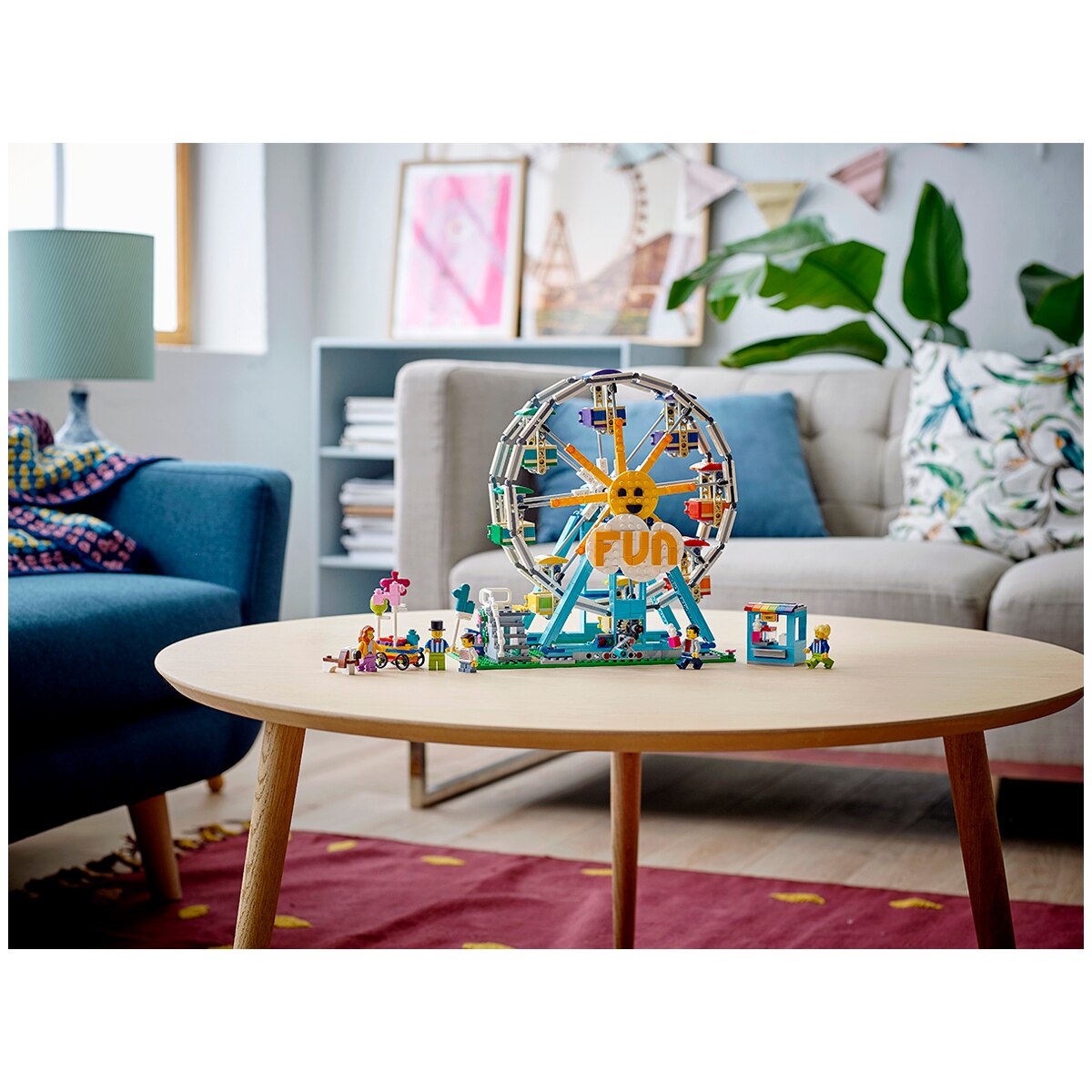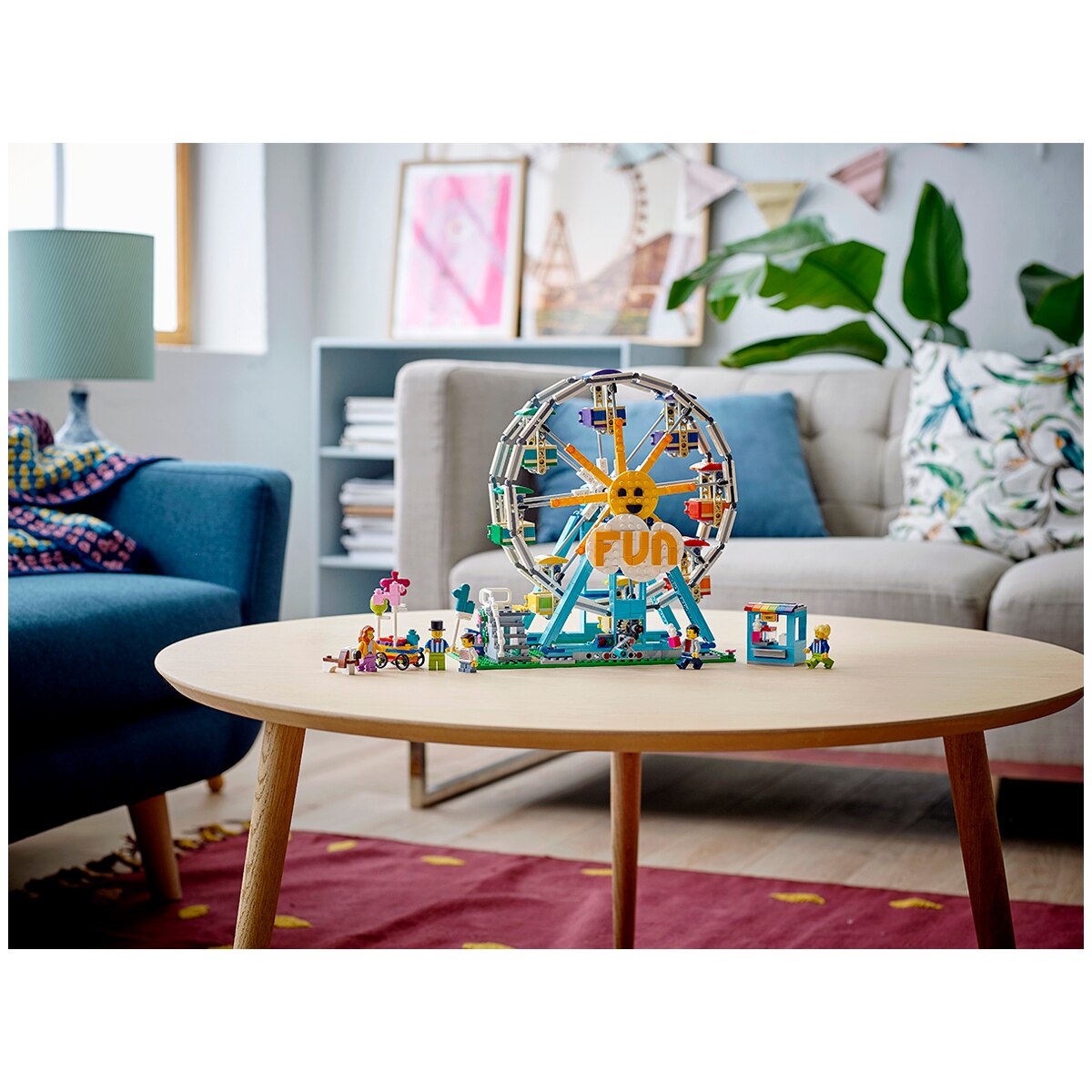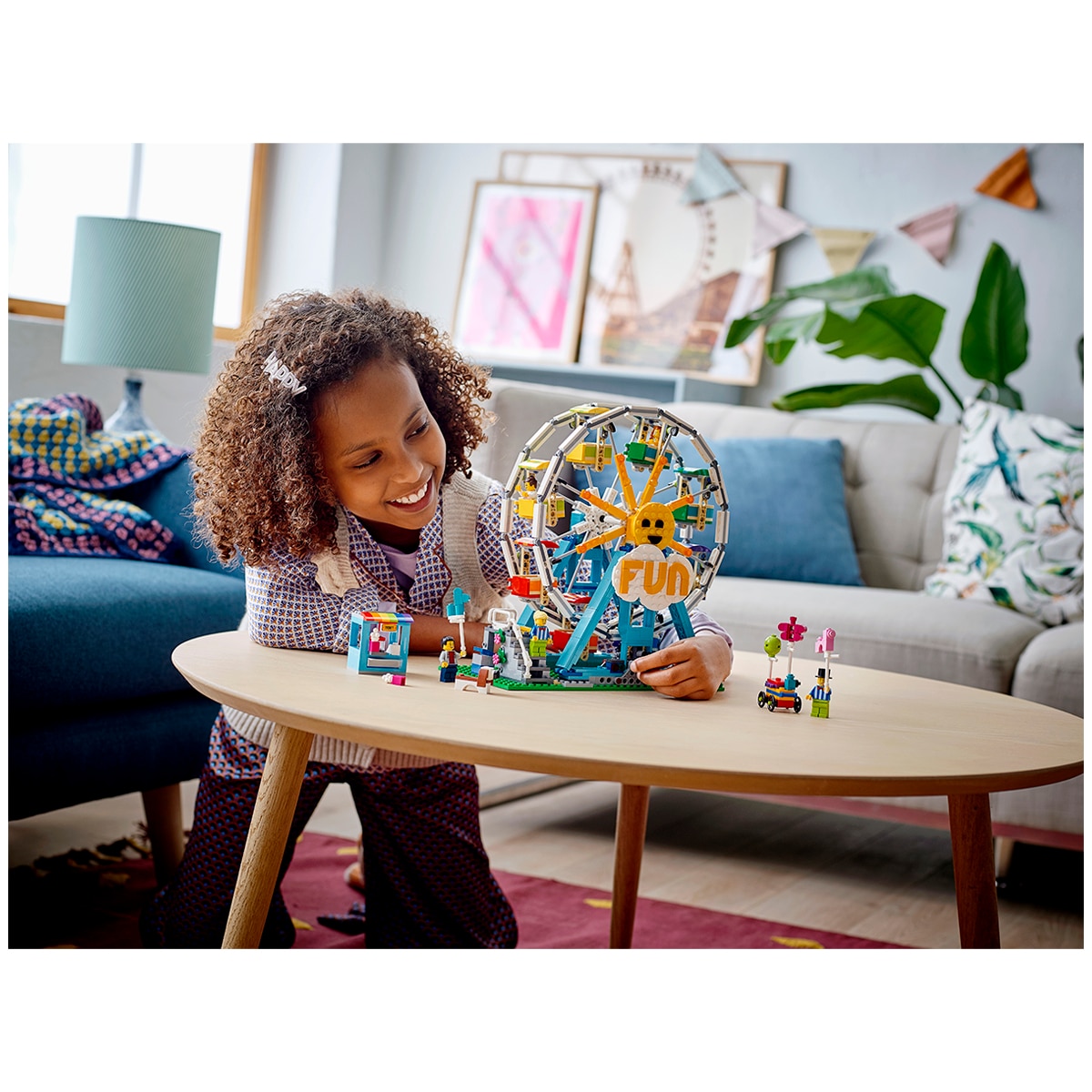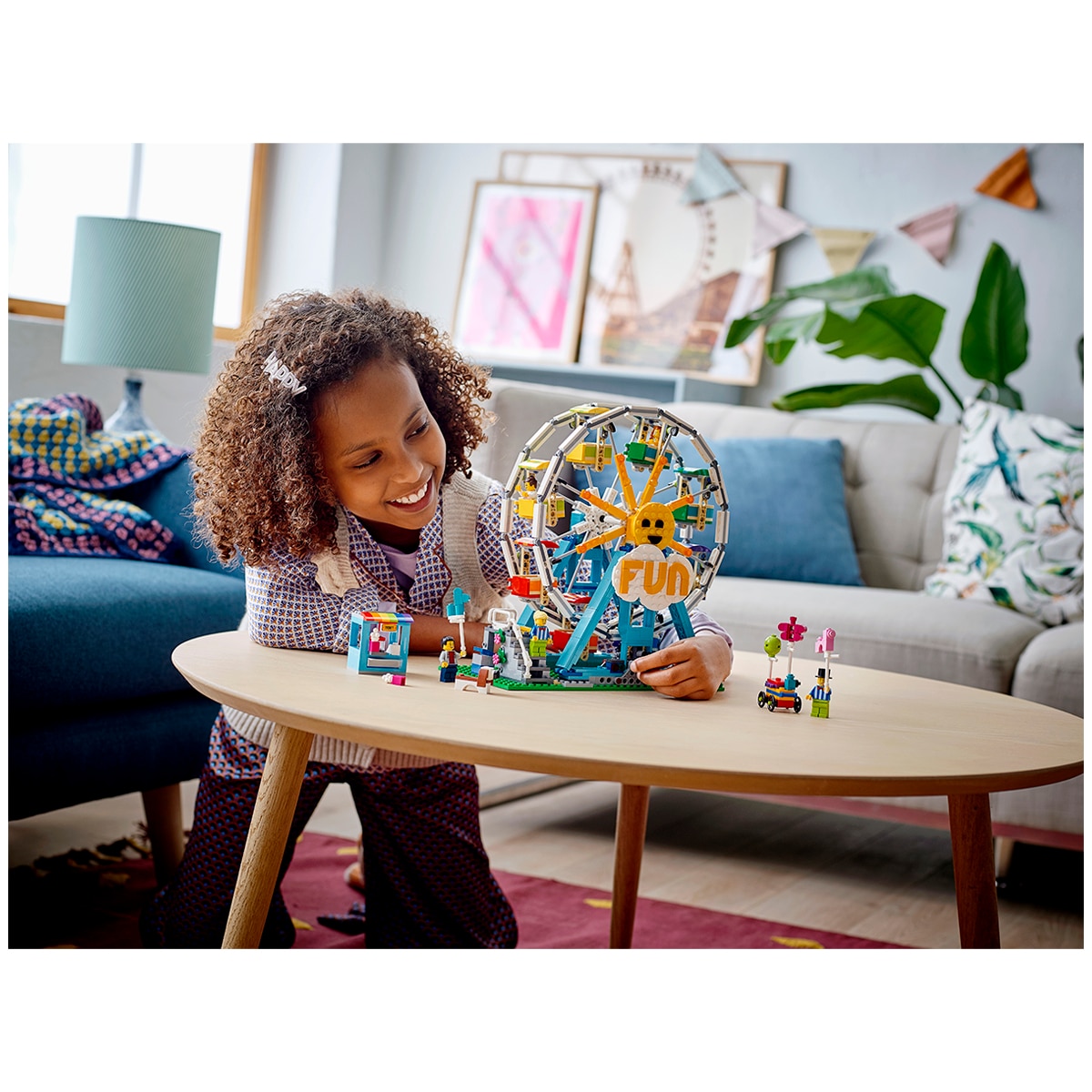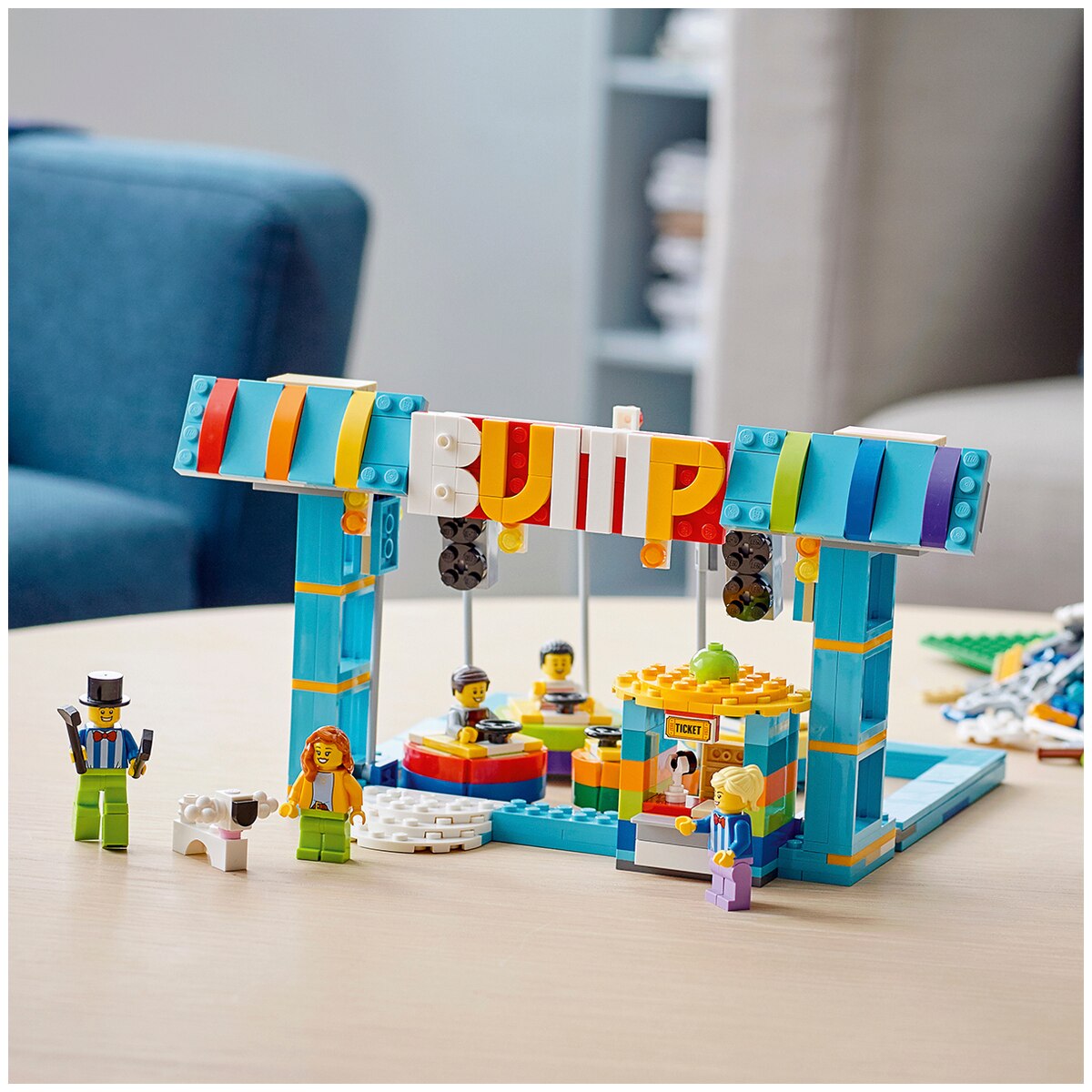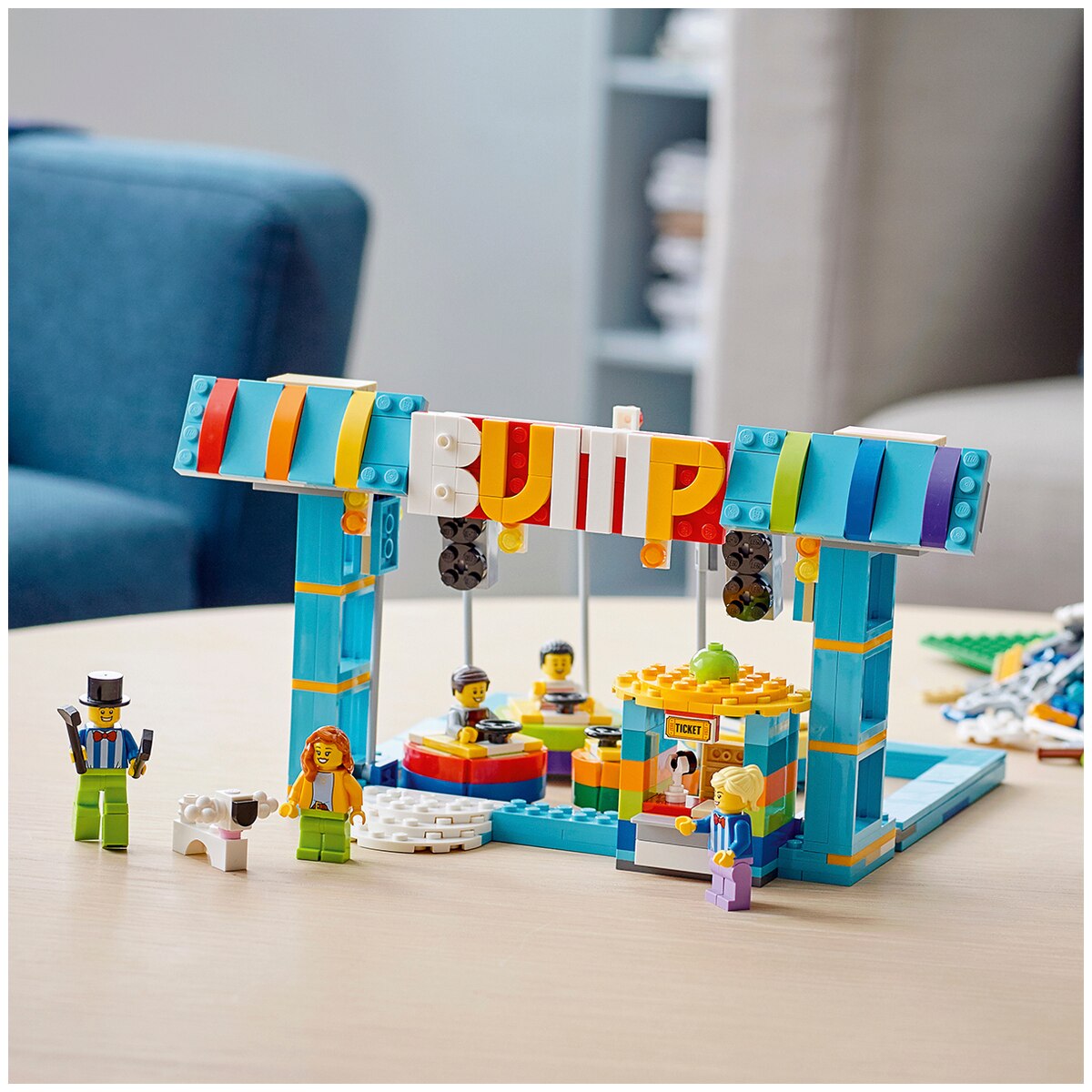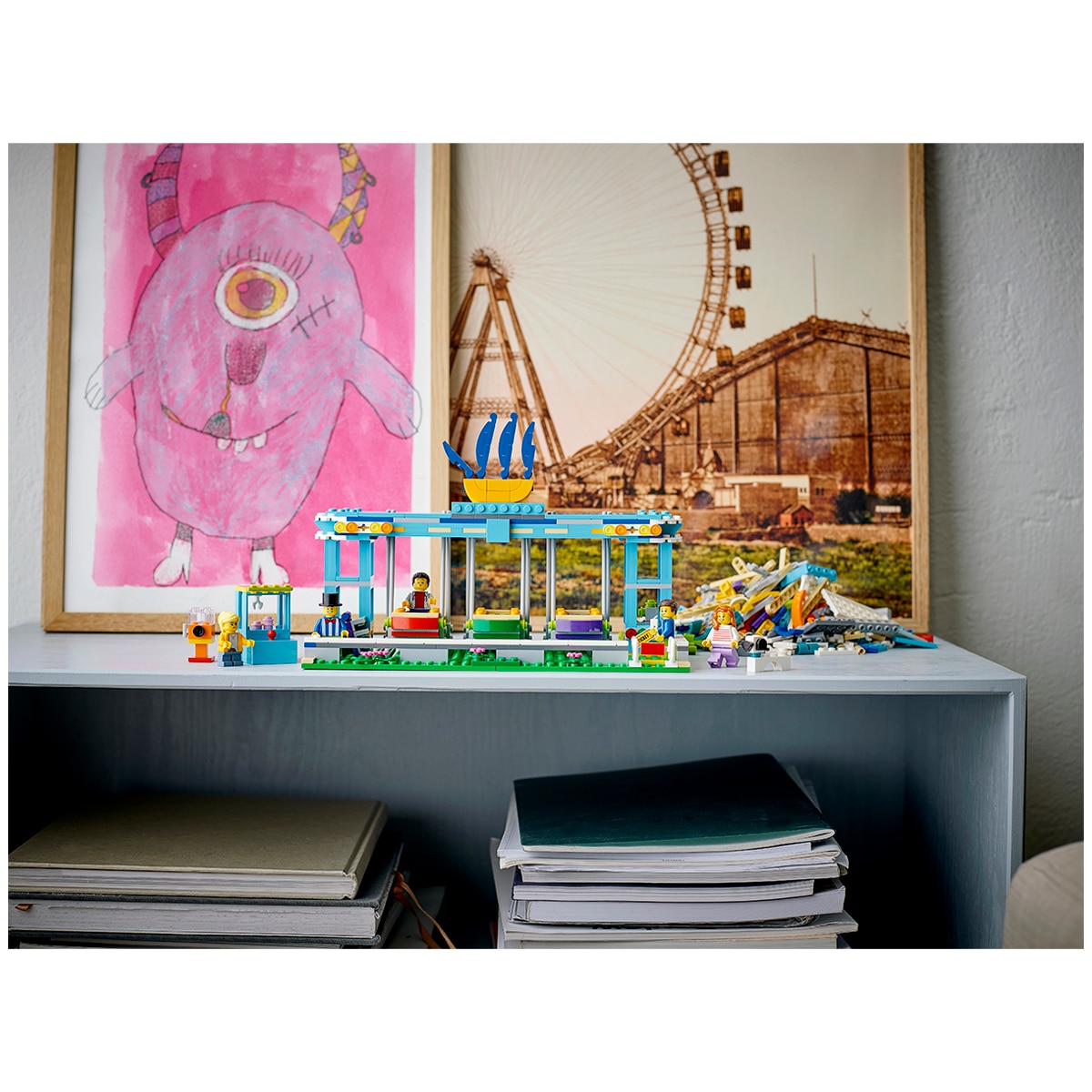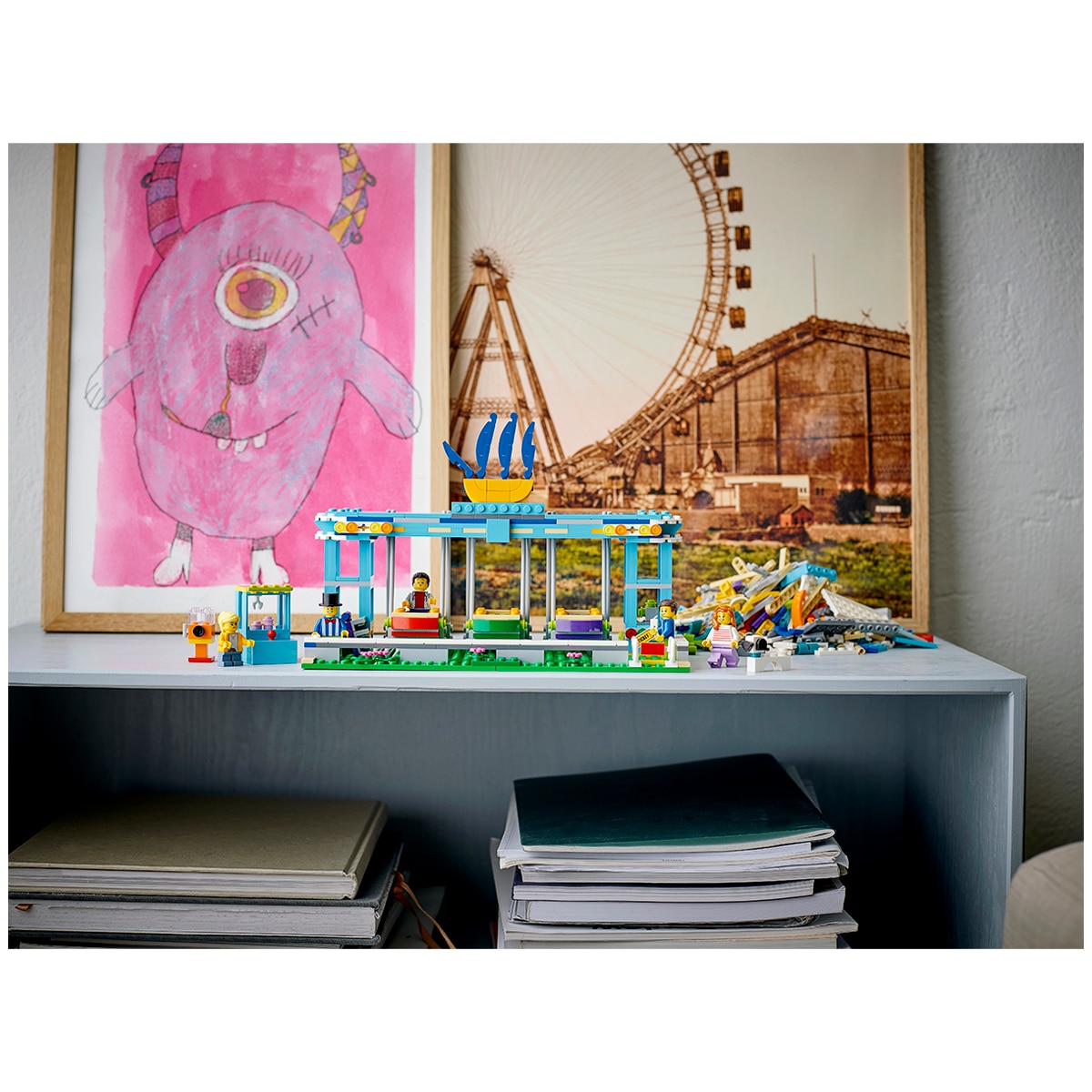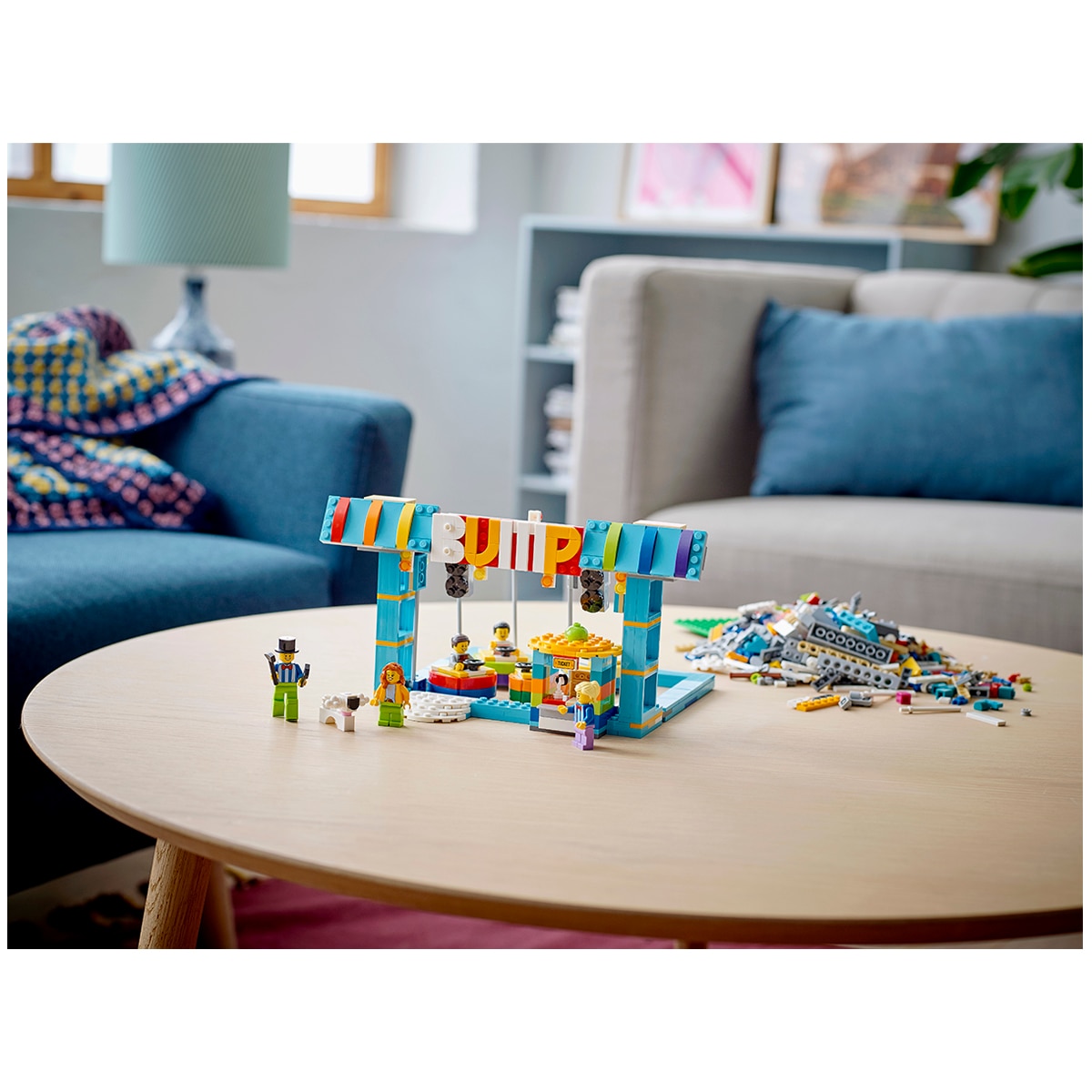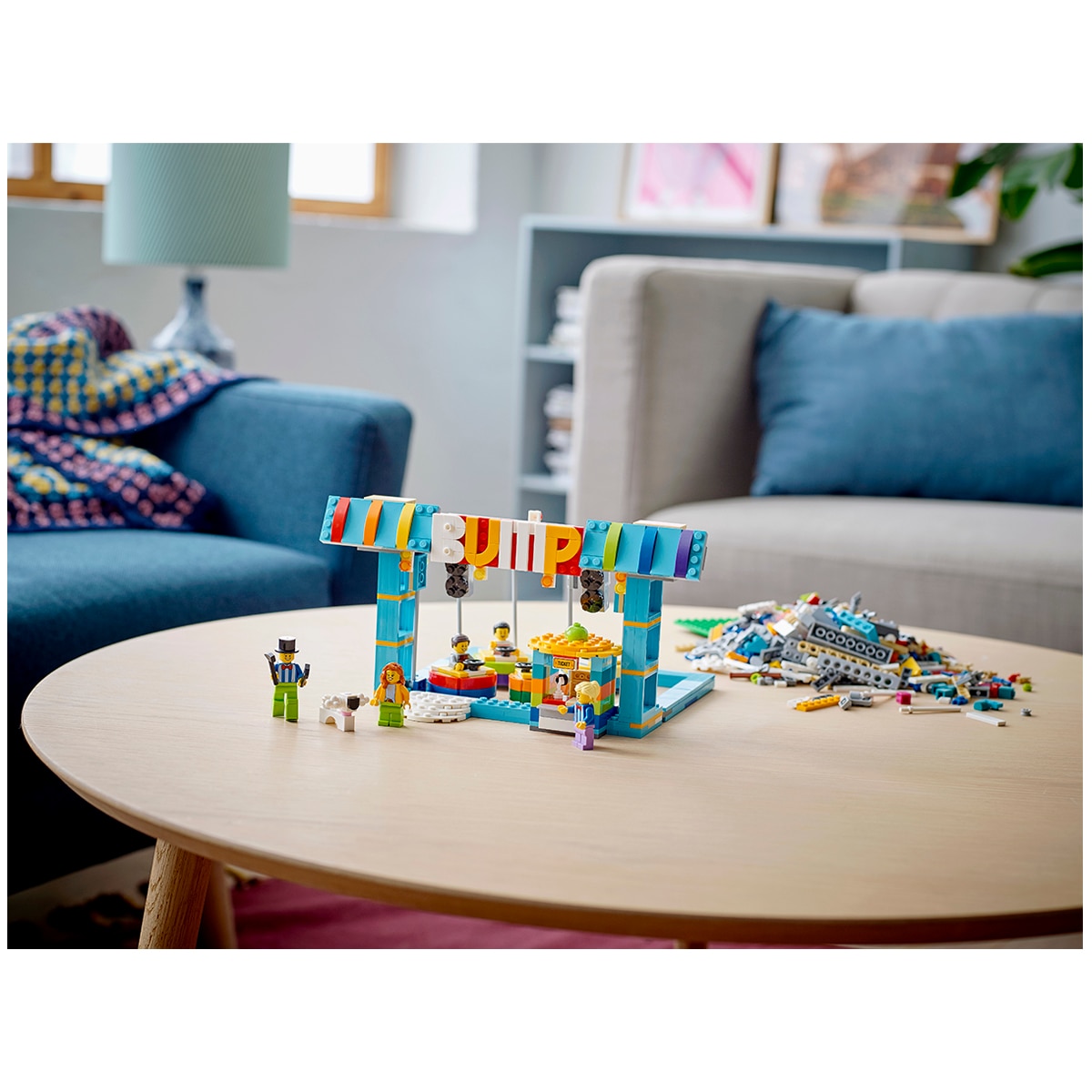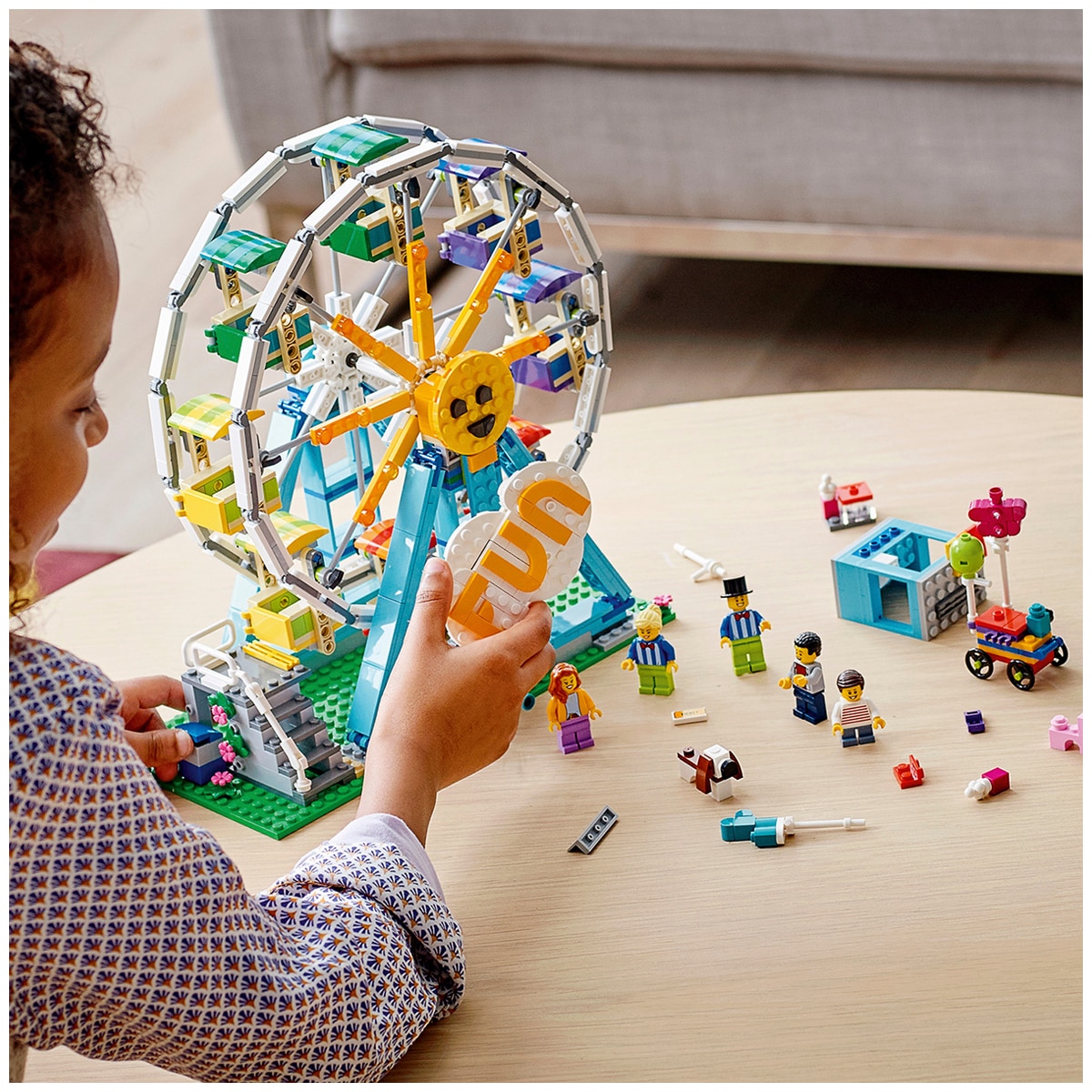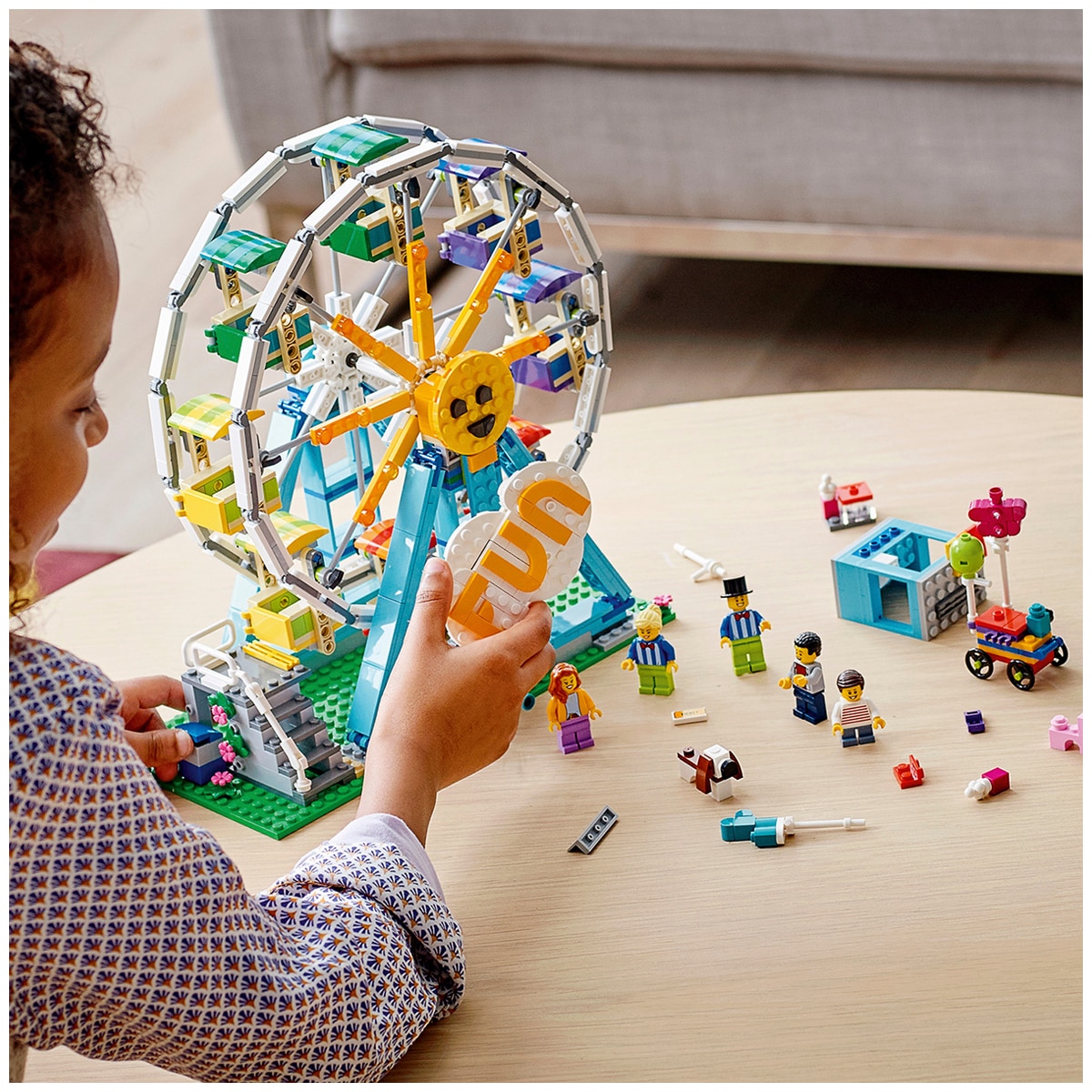 LEGO Creator Ferris Wheel 31119
Item #112014
Description
Kids can enjoy a fun-filled day out at the fairground with this brilliantly detailed LEGO® Creator 3 in 1 Ferris Wheel (31119). This toy construction set features a rotating Ferris wheel with 8 gondolas, a ticket booth, a balloon cart with balloon animals, 5 mini-figures and a brick-built dog. The fun never stops as kids can build 3 different fairground rides with this supercool LEGO Creator 3 in 1 set. They can assemble the Ferris wheel, rebuild it into a bumper car playset, transform it into a swing boat ride, or use the bricks to create something completely new. Cool toys for creative play LEGO Creator 3 in 1 sets let kids explore their creative side with 3 models to build in every box! The play possibilities never end because each model can be rebuilt into something new as often as kids want. Choose from an amazing range of 3 in 1 sets, including cars, animals and space rockets.
Fairground fun with a rebuildable amusement park playset
Kids can enjoy exciting fairground fun with the LEGO® Creator 3 in 1 Ferris Wheel playset, then rebuild it into a cool bumper car or swing boat ride.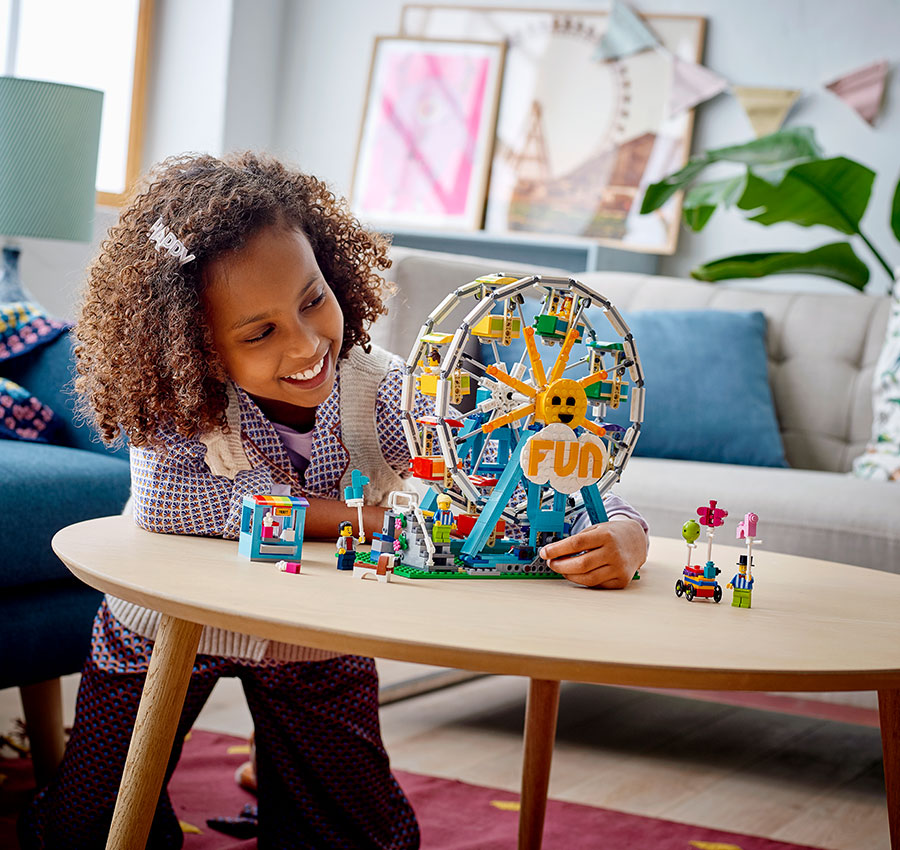 Step right up and enjoy all the fun of the fairground! Take a seat on the Ferris Wheel and experience an exciting rotating ride in the sky!
The rotating Ferris Wheel features 8 gondolas for the minifigures to ride inside, a ticket booth, a balloon cart with balloon animals and a brick-built dog.
This LEGO® set includes 5 minifigures
Mum, dad, kid, and 2 fairground workers to further enhance kids' exciting days out at the amusement park.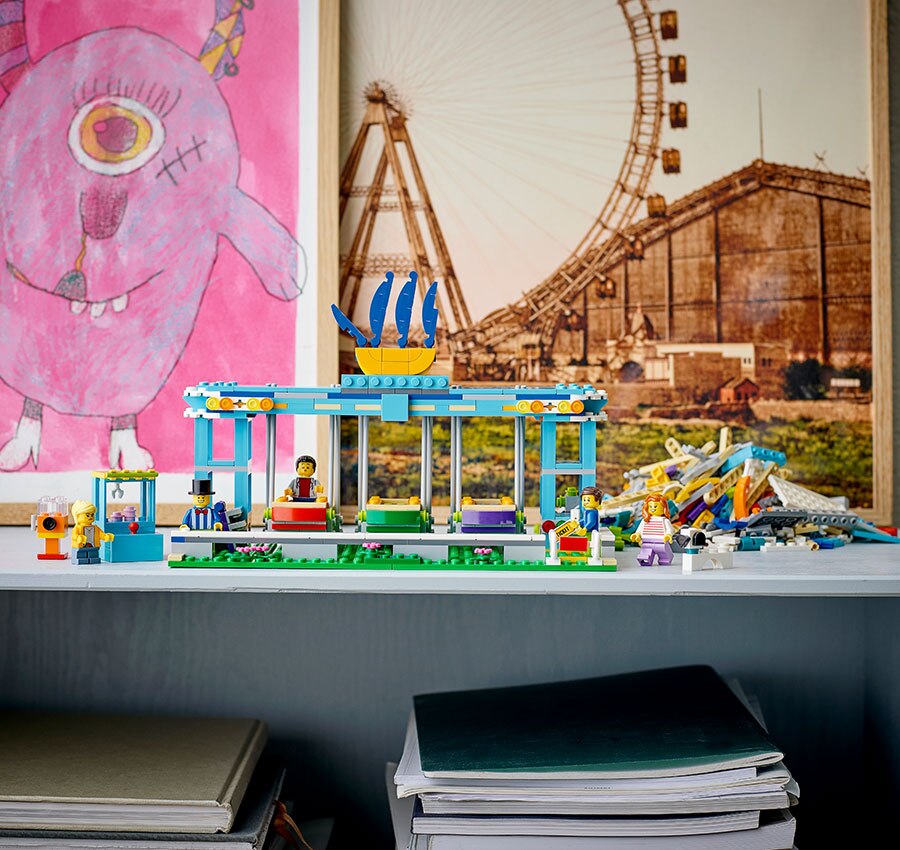 Plenty of features whether you choose to build the Ferris wheel, bumper car ride or swing boat ride
Kids can ride the LEGO® Ferris Wheel toy, entertain the crowd by doing card tricks and juggling, serve at the candy stall or make the fairgoers disappear as they descend the magic spiral slide! The bumper car ride features three cars and a ticket booth with an announcer microphone, while the swing boat ride comes with a claw machine and a gumball machine.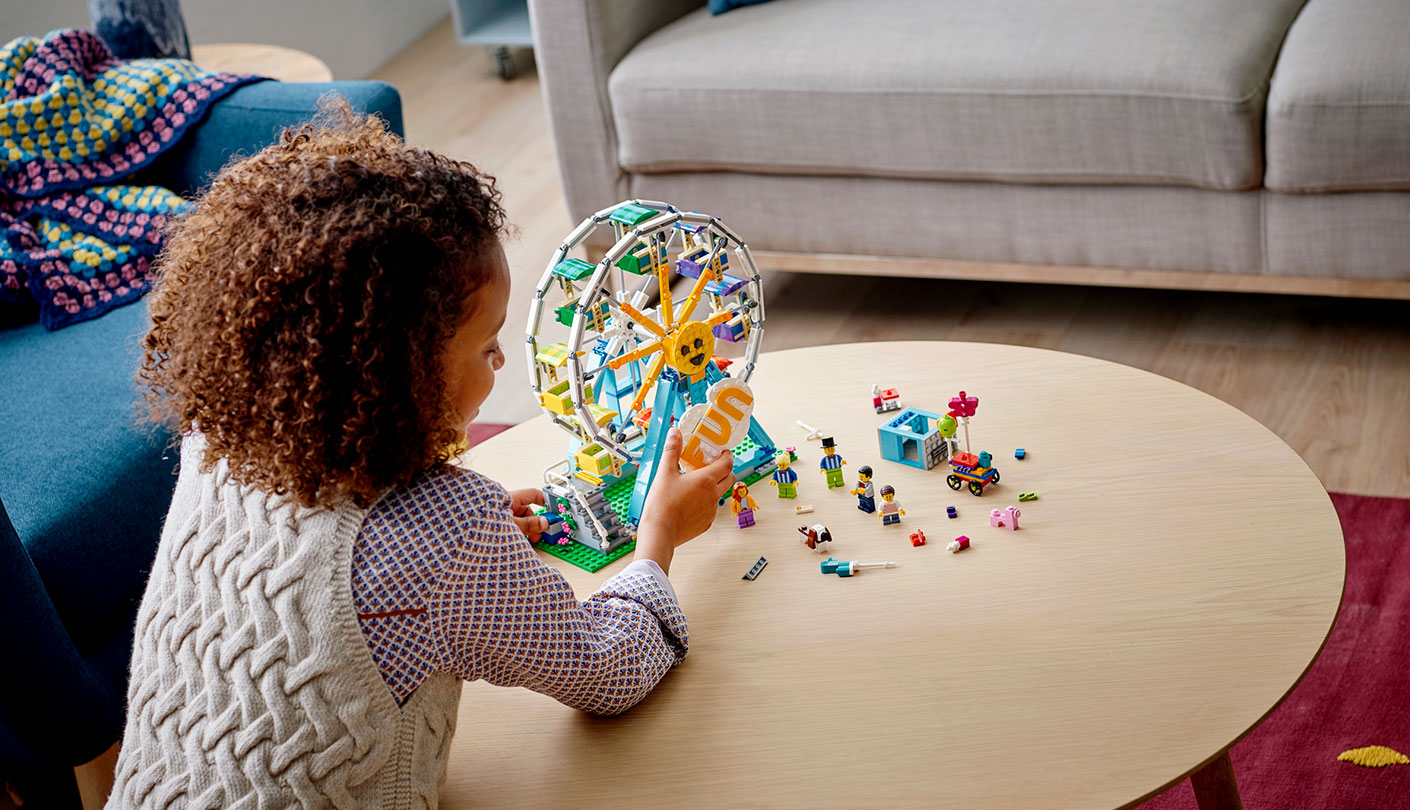 LEGO® components satisfy stringent industry quality standard
LEGO® components are dropped, heated, crushed, twisted and analysed to make sure they fulfill rigorous global safety standards.
Details
1002 pieces included
Suitable for ages 9 +
LEGO® Creator collection
Standing over 27 cm high, 16 cm deep and 26 cm wide, the Ferris Wheel is guaranteed to impress when on display in a kid's bedroom in between playtimes.
LEGO® Creator 3 in 1 sets let kids enjoy amazing role play as they plot fast moving stories around the 3 different models in every box.
LEGO sets meet the highest industry standards and have all been thouroughly tested.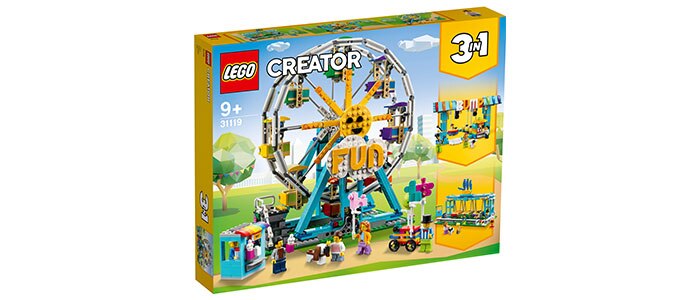 | | |
| --- | --- |
| Brand | LEGO |
| Country of Origin | China |
| Product Dimensions | W 48 x H 37.8 x D 7.05 cm |
| Product Weight | 1.5kg |
| Type | LEGO Creator 3 in 1 |
| Recommended Age | 9 years + |
| Model Number | 31119 |