What is Costco?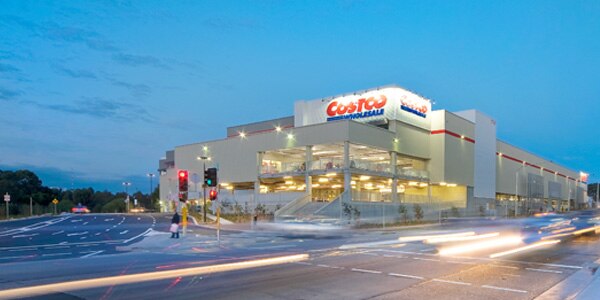 The Costco concept
Costco is a membership warehouse dedicated to providing the best products for the best possible prices. You can expect to find premium, trusted brands, as well as our private label, Kirkland Signature, which we guarantee will either meet or exceed the highest quality brands on the market.
We're unique because we provide a range of exclusive services. You can book in for an eye or hearing test at our Optical or Hearing Aid Centres, or get your tyres upgraded at a Tyre Centre. Our highly trained staff in each department are knowledgeable and professional, giving you and your family the best service and advice.
While you're wandering your local warehouse, you'll notice our special event roadshows showcasing new and exciting specialty products. As roadshows are a regular feature at our warehouses, you can look forward to finding new products of incredible value each time you visit.
Although our business has grown, our operating philosophy has remained the same: keep costs low to pass the savings to our members. Our large membership base and tremendous buying power, combined with our never-ending quest for efficiency, enable us to provide the lowest possible prices to our members.
Costco has hundreds of locations worldwide, including multiple warehouses across Australia Most excitingly, we're currently preparing for the launch of eCommerce in Australia—soon our members will have more opportunities than ever before to enjoy the incredible value we offer.
To experience the wonder of Costco for yourself, become a member. Visit your local Costco warehouse in person or sign up online, we can't wait to have you!
Which membership is right for you?
Costco's Gold Star membership is $60 per year and anyone over the age of 18 is welcome to join. If you need help signing up, follow our Gold Star membership guide.
Costco's Business membership is only $55 per year, and is perfect for anyone who owns or operates a business. A Business membership allows you to add additional cards for your employees, so they can help you with the shopping. Keep in mind that a $55 fee per year applies for each employee added to your membership.
Another perk is that you're entitled to make two separate transactions at the register: one for business to produce a tax receipt and one for your personal shopping. For instructions on how to sign up, follow our Business membership guide.
Both membership types include an optional free household card for your spouse, domestic partner or immediate family member over the age of 18 and residing at your address.
Sign up for a membership today so you, your family and your business can experience the Costco benefits!
As Costco sells liquor at our warehouses in Australia, you must be over 18 to become a member.