Kirkland Signature HD Progressive Lenses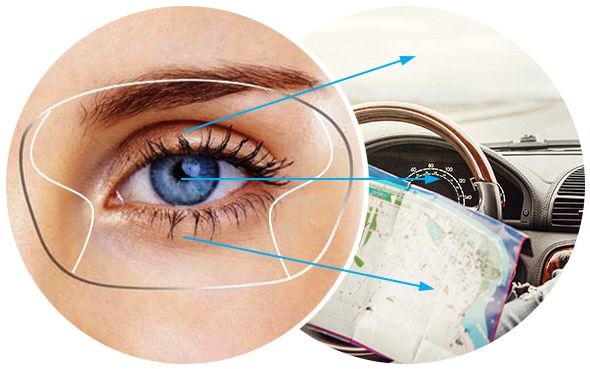 Experience high definition vision
Our Kirkland Signature HD Progressive Lenses use the latest lens manufacturing technology to deliver high definition vision at all distances. Along with sharper vision in all conditions, members purchasing our lenses will also receive an unmatched degree of complementary features. All lenses include an anti-reflective treatment, which provides superior scratch resistance and reduces reflection on the lenses. This ensures your glasses both look better and increase your vision quality.
When you purchase our HD Progressive Lenses, you can look forward to:
a larger reading area and less distortion than standard lenses
high definition vision at any distance
anti-reflective treatment included at no extra cost
high quality and value.
Book an appointment