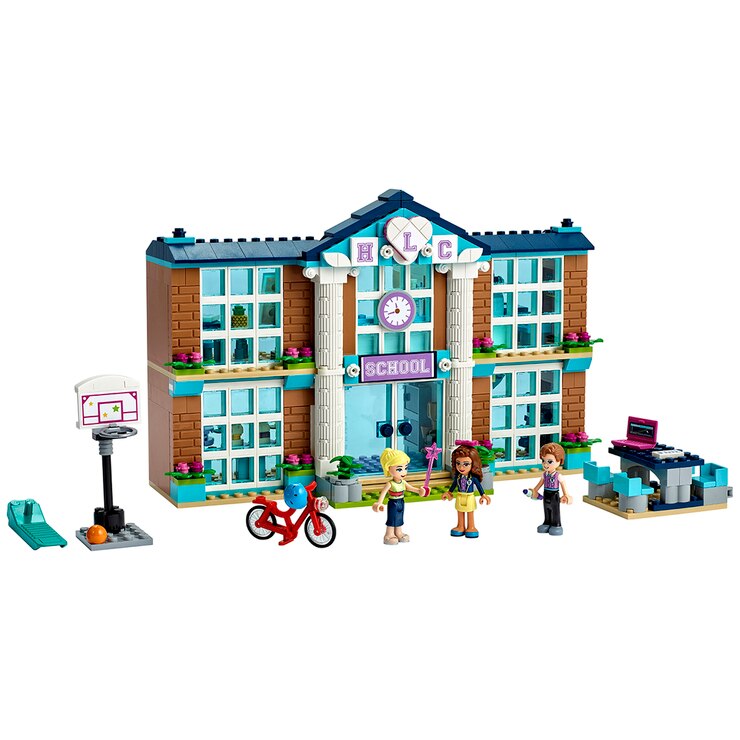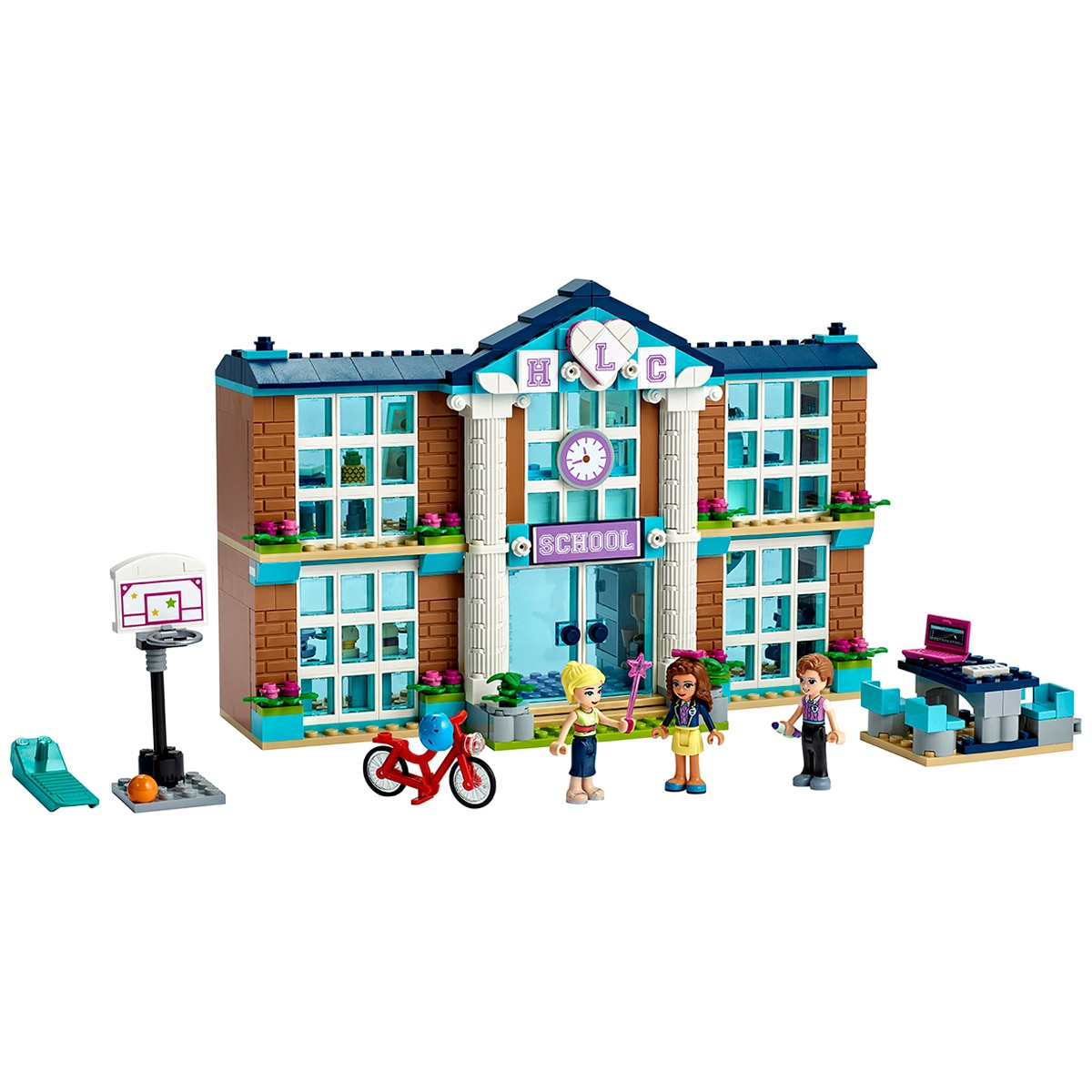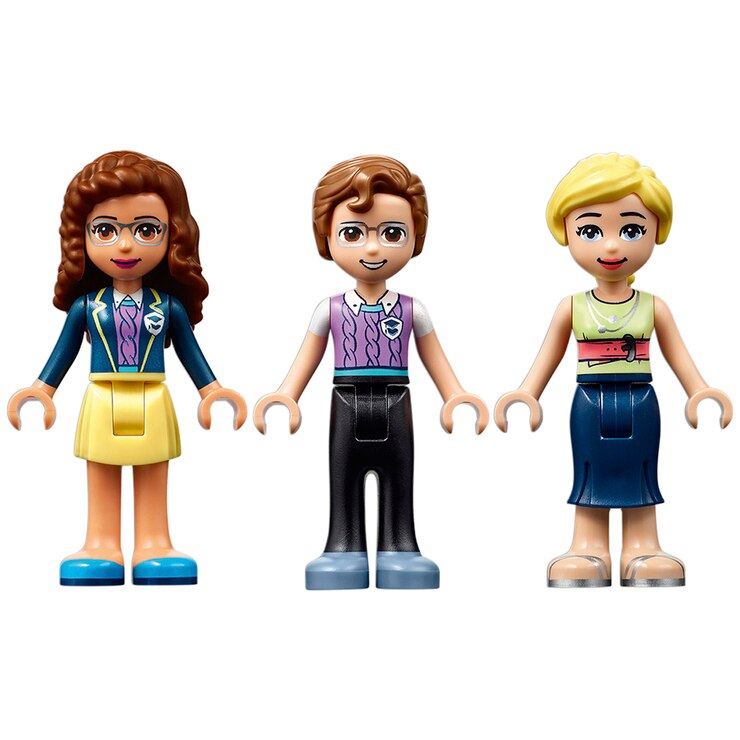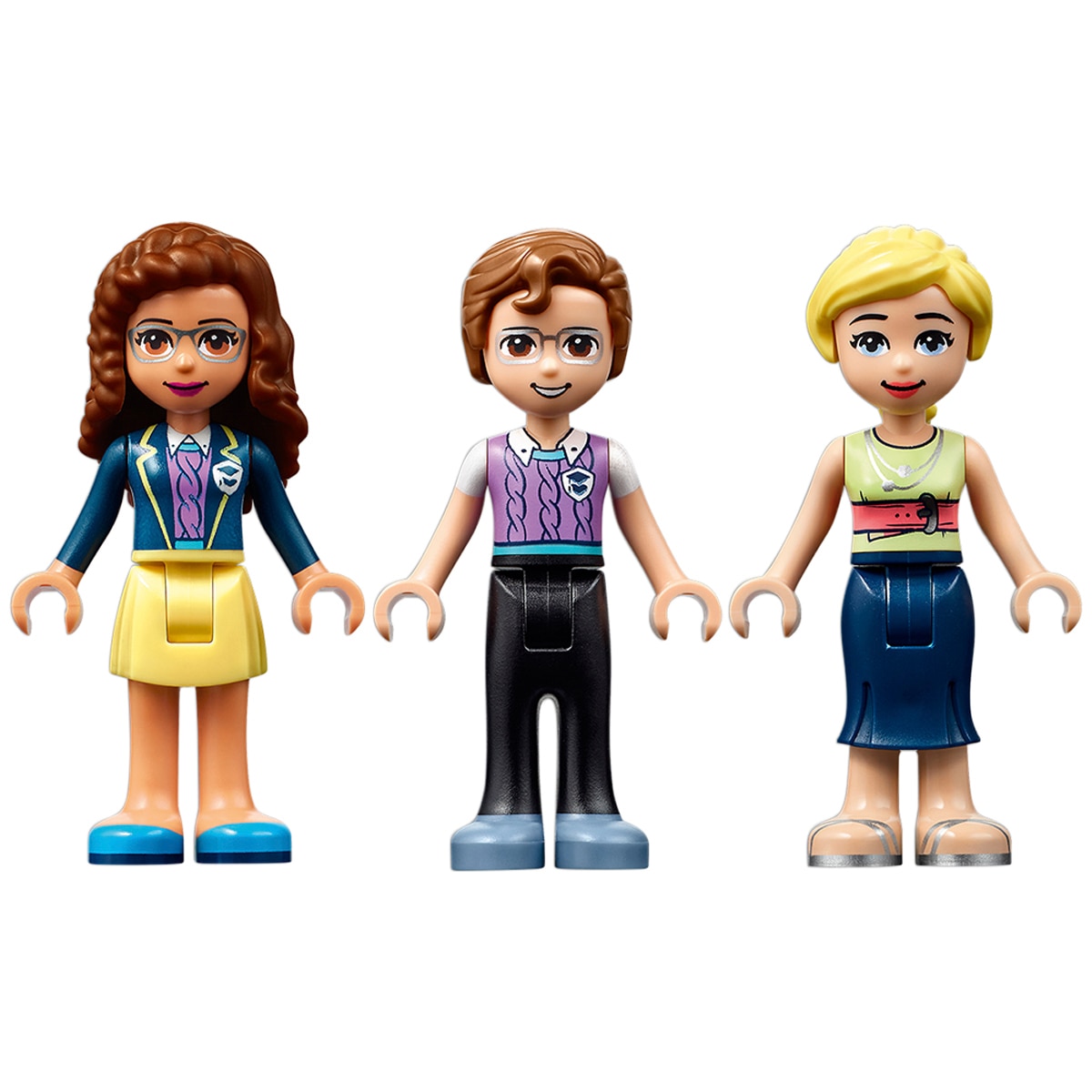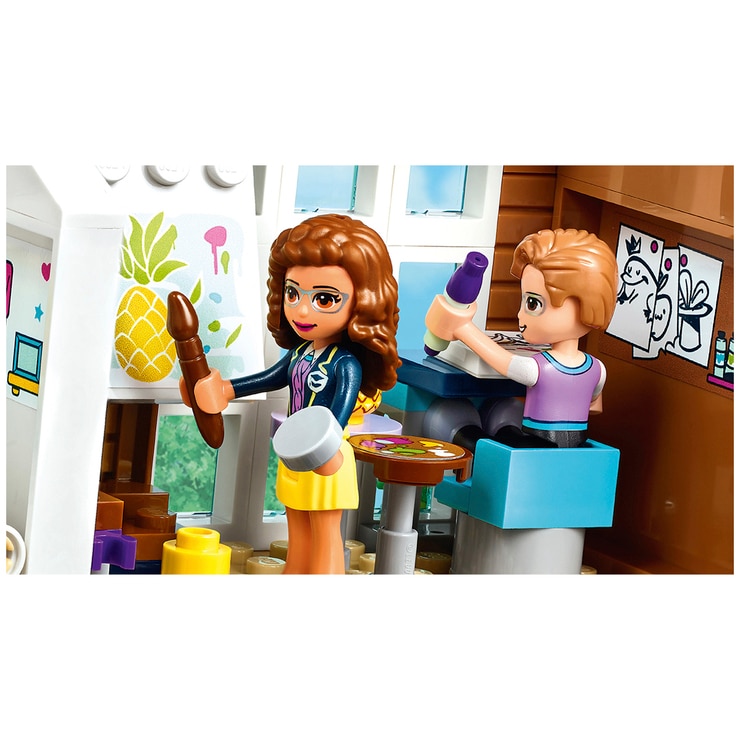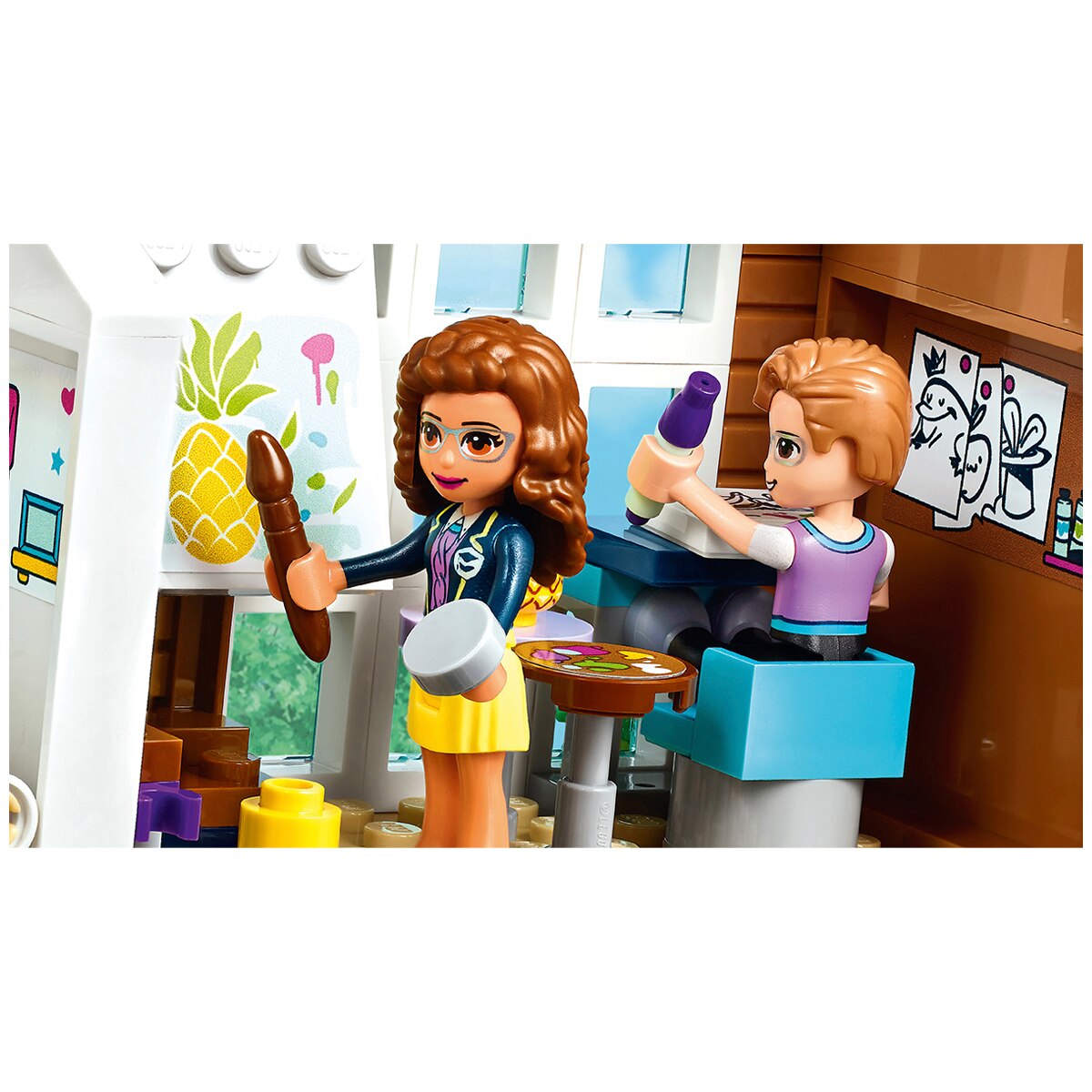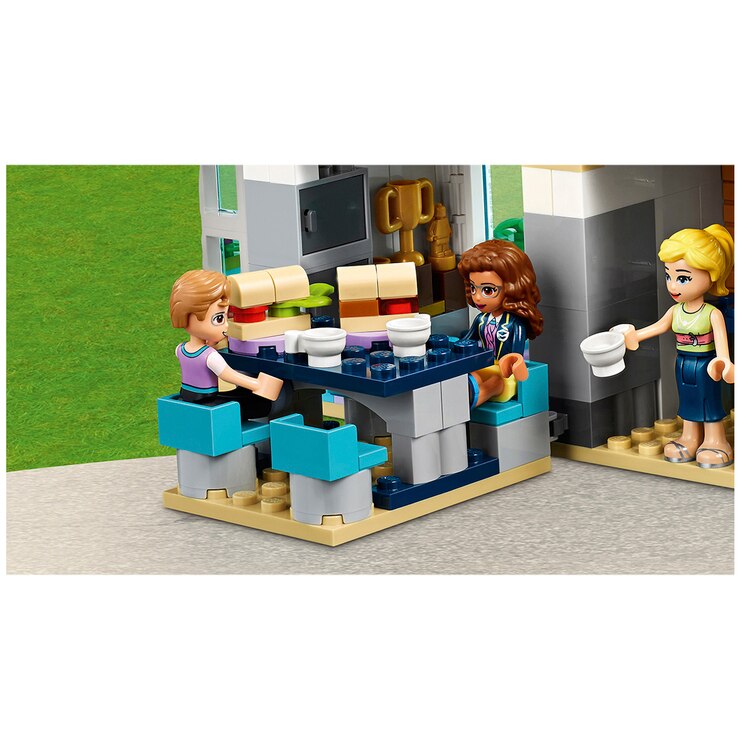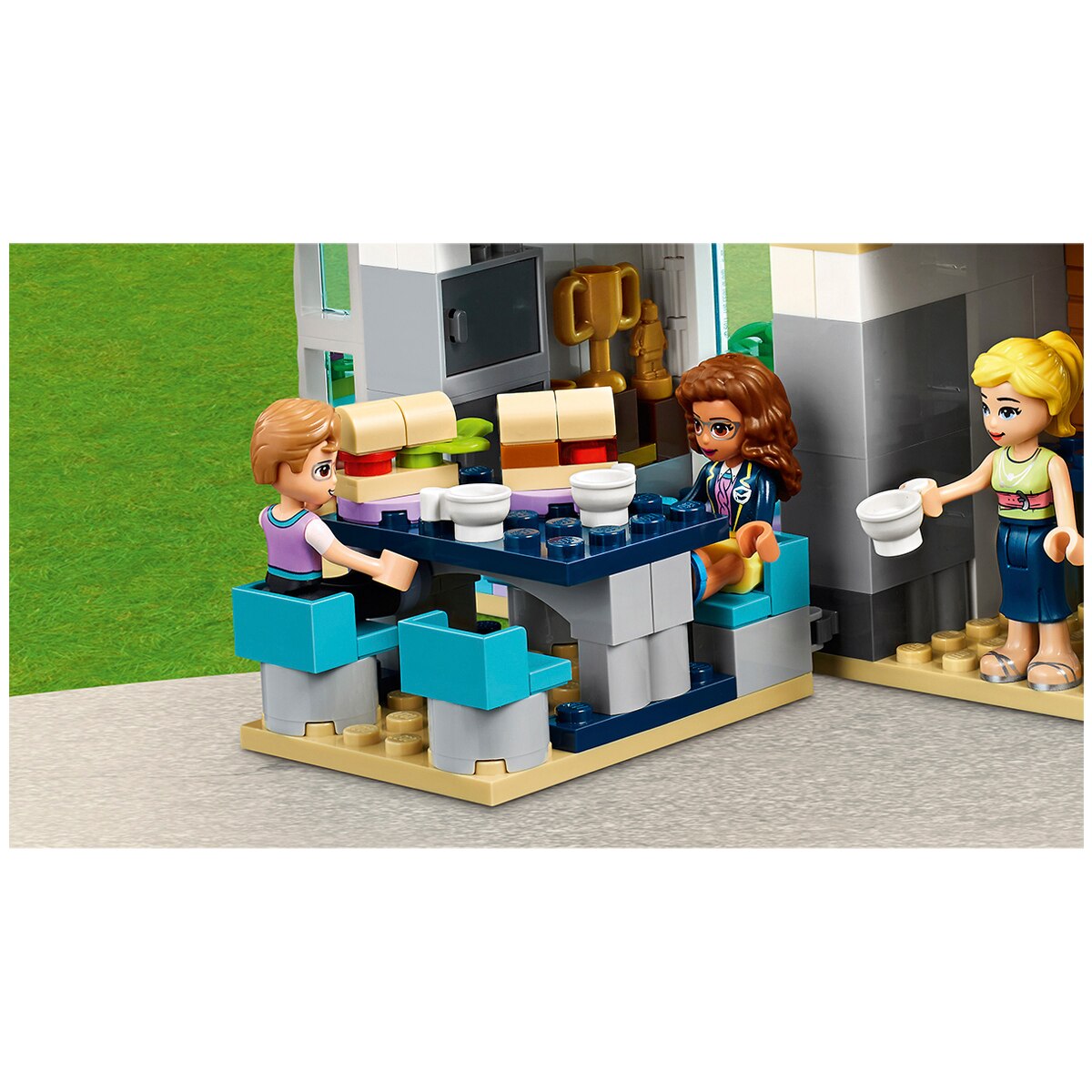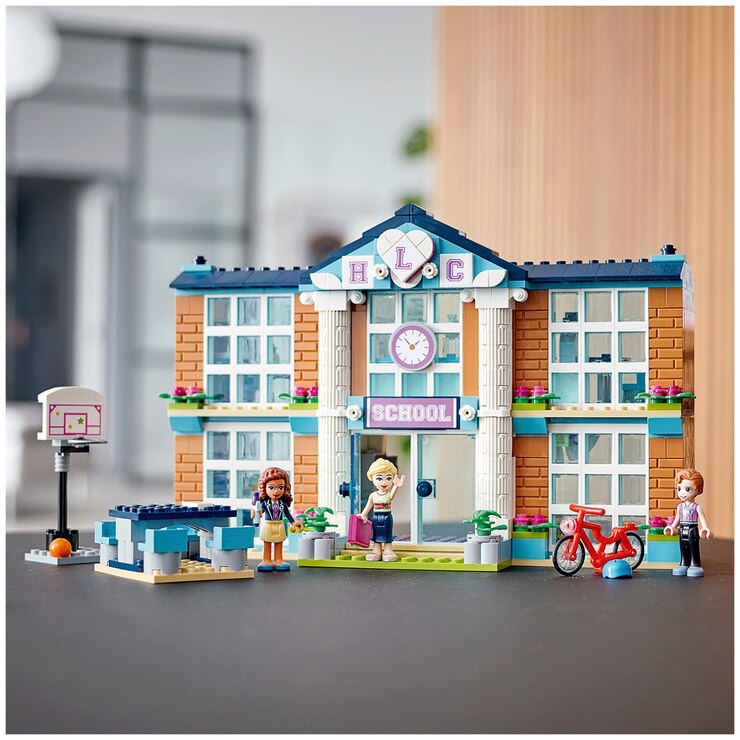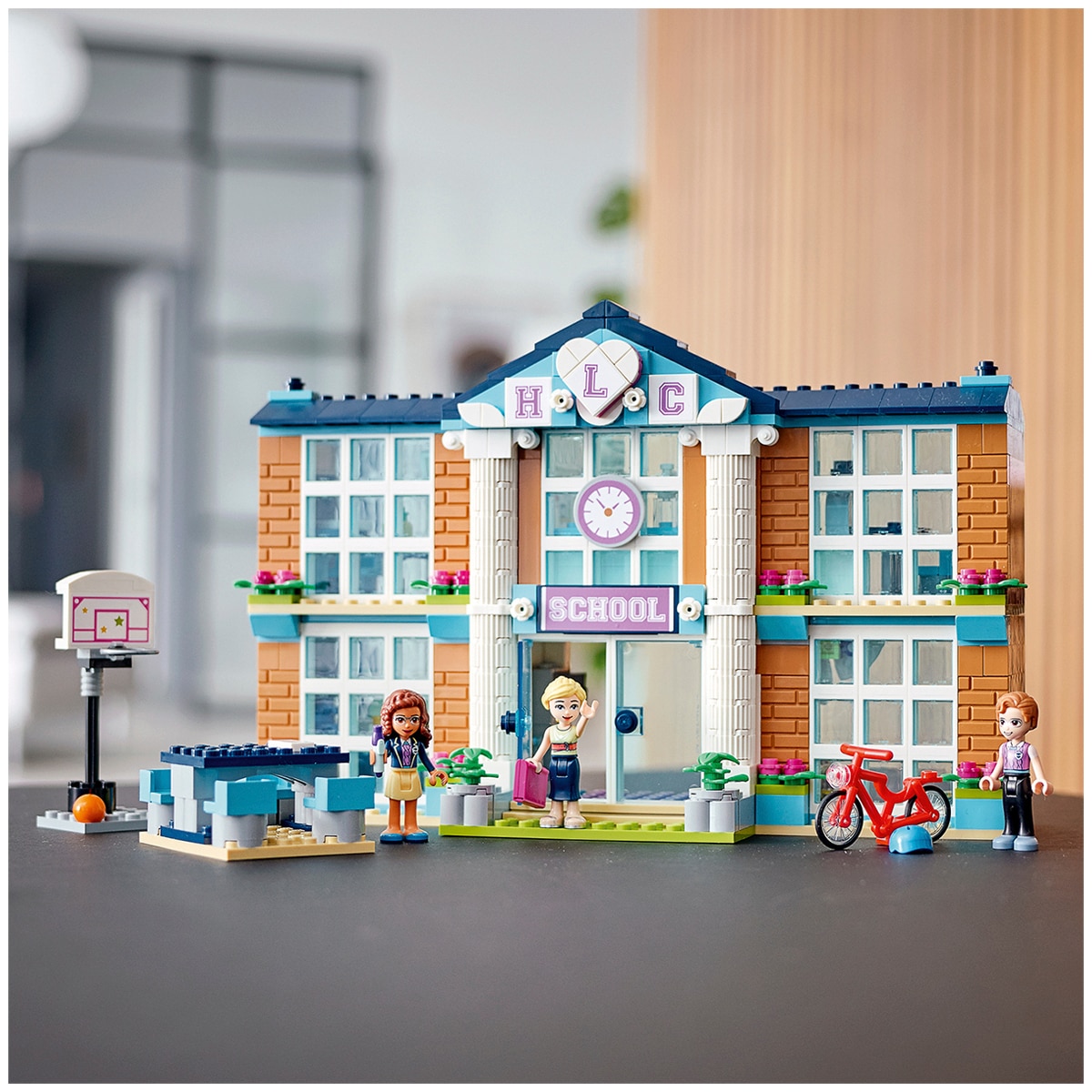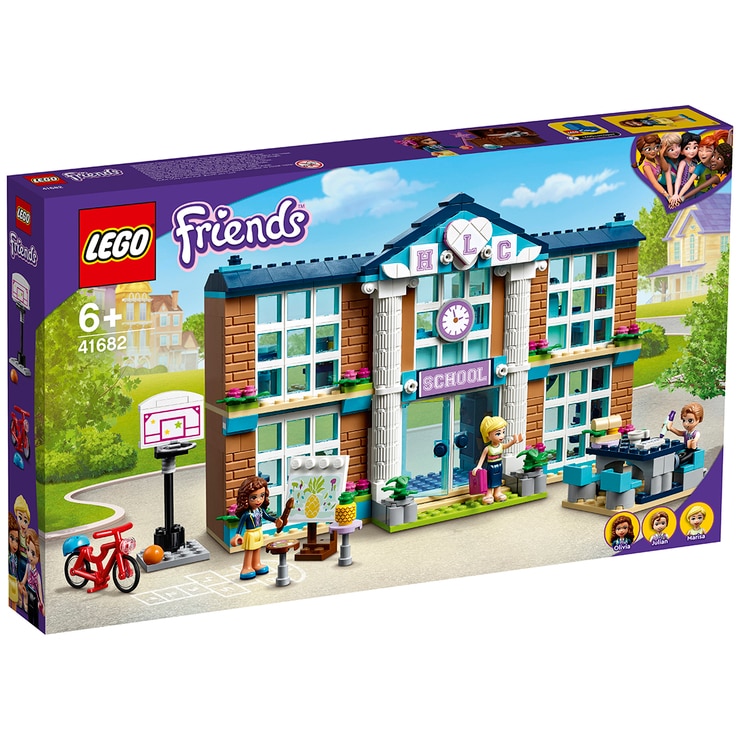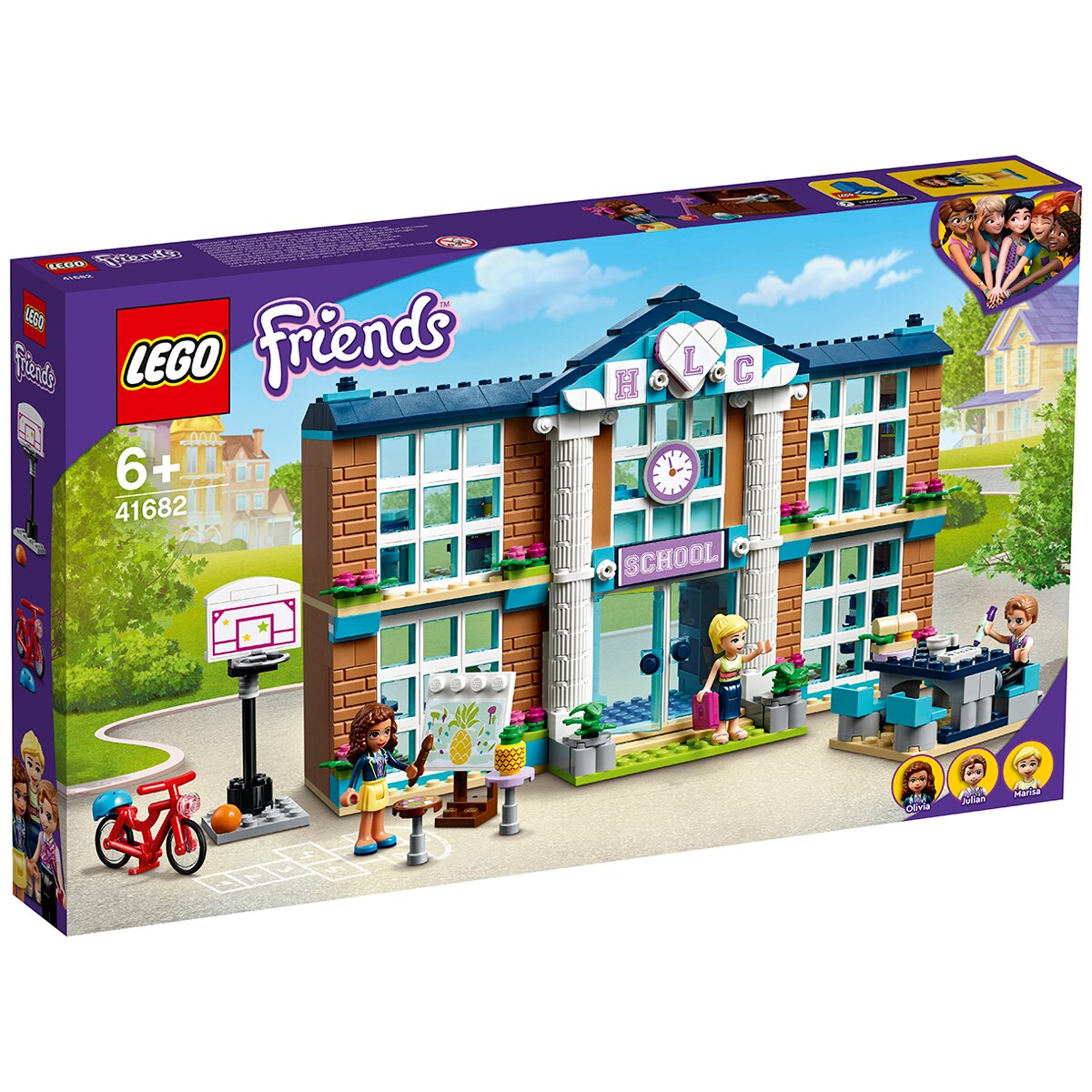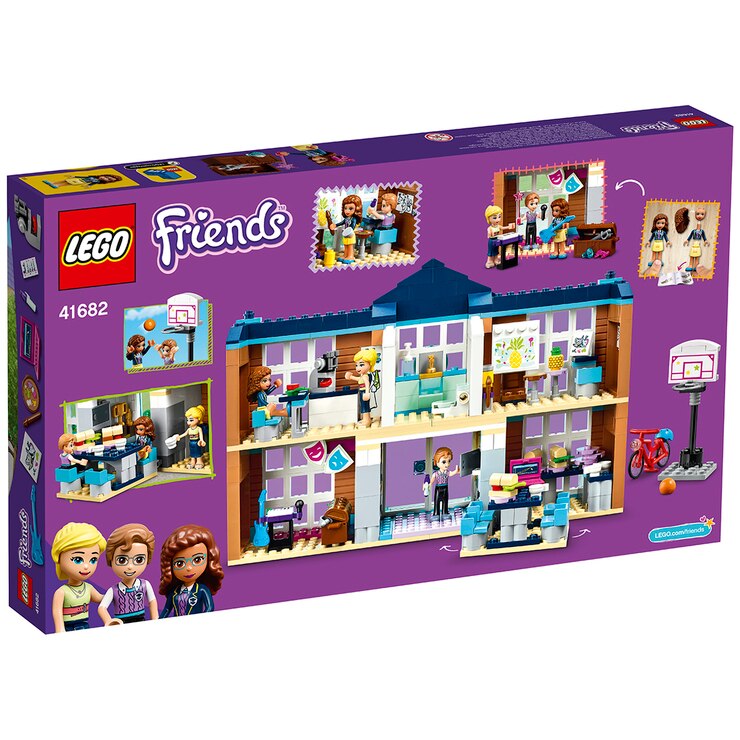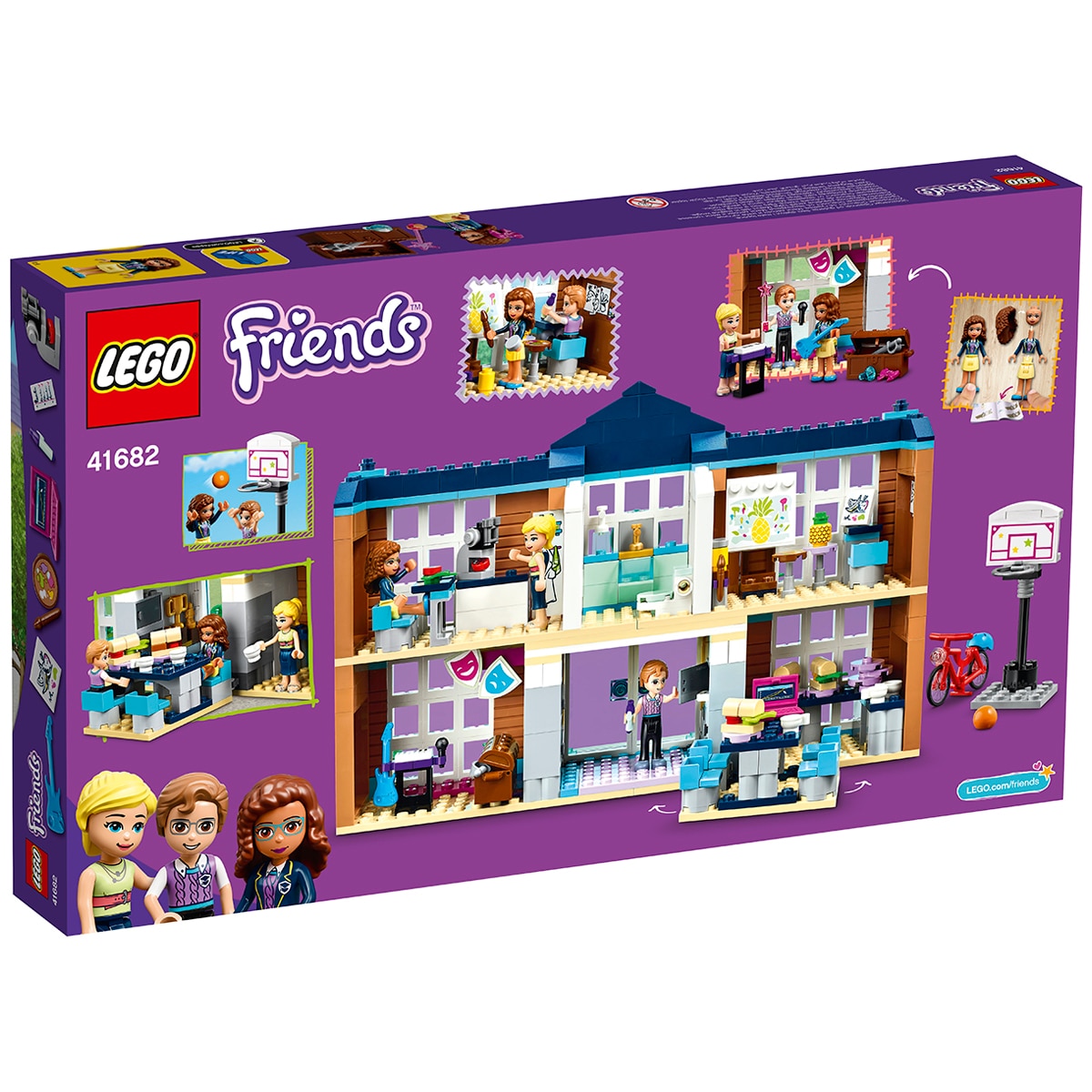 LEGO Friends Heartlake City School 41682
Item #112054
Description
Let kids recreate their perfect school day at the Heartlake City School (41682). Within the beautifully styled building, kids can recreate the school day, hang out with friends, attend their favourite lessons and play the teacher.

Like a real school this model's 2 floors are a science lab with a microscope and a ladybug to study, as well as art, drama and music classrooms, the latter containing a chest of creative dress-up kit and a selection of instruments. Kids can hang with friends in a canteen that comes with tables and food accessories.

There's even a hallway with lockers and a trophy display. The playset comes with 2 LEGO Friends characters and a teacher figure, allowing kids to use their creativity to take lessons their way. Or they can look after the new boy Julian and show him around. LEGO Friends sets deliver an exciting build-and-play experience that lets kids act out their own real-life situations.
LEGO Friends Heartlake City School 41682
Play out your perfect school day at Heartlake City School. Get everything you need from your locker. Use the sanitiser in the bathroom, making sure your hands are superclean before lessons. Join Olivia in the science lab and study a ladybug. Paint a still life in art class. Make friends with new boy Julian while you eat your sandwiches in the canteen then invite him to shoot hoops in the yard.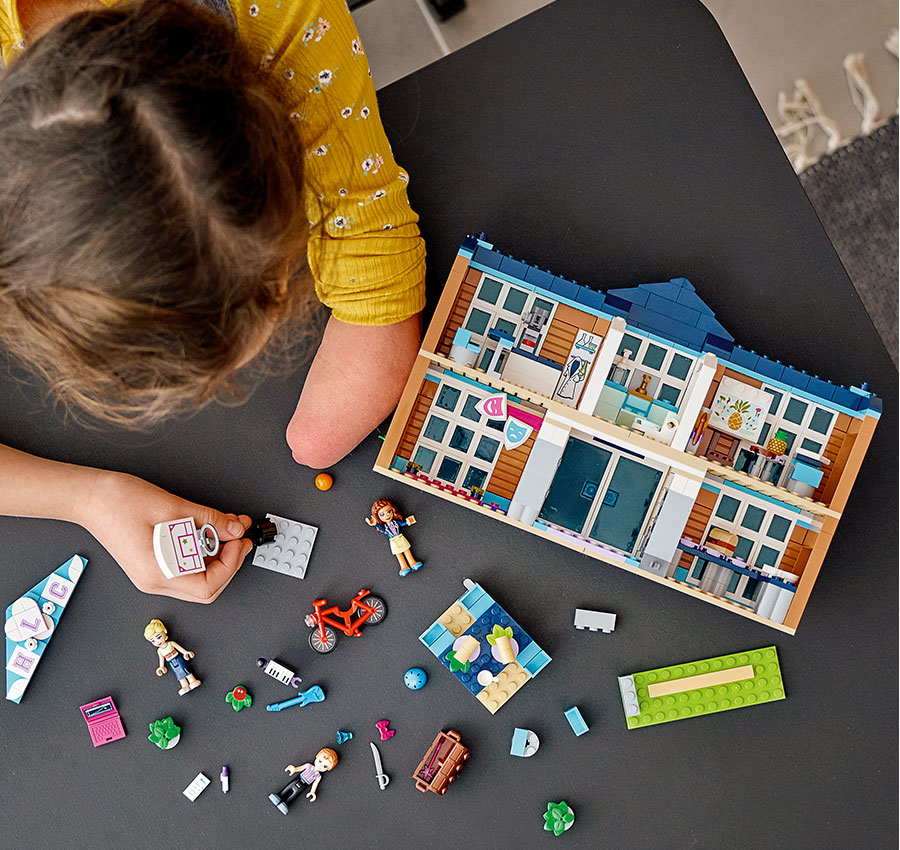 Playset for kids
This 605-piece school gift delivers a rewarding building experience for kids aged 6+, making it the perfect Christmas or birthday present for youngsters who love to play out real-life stories.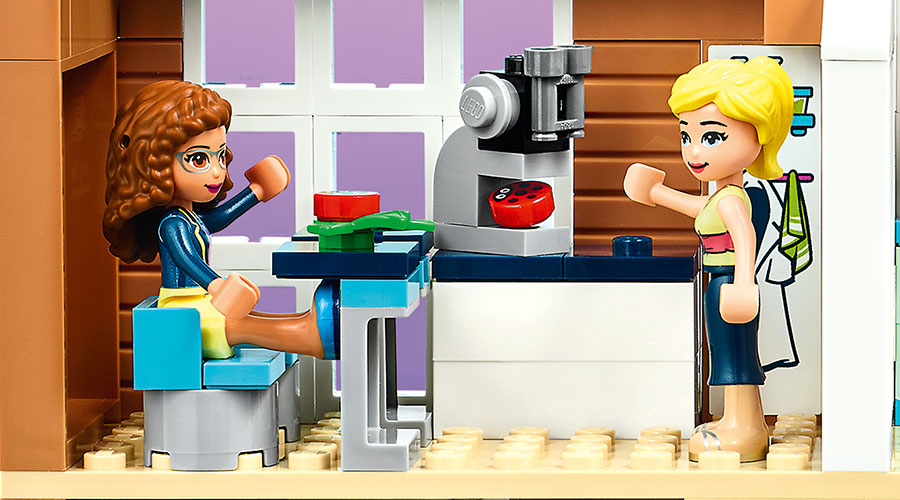 Recreate the school day
Introduce youngsters to the world of Heartlake City toys. They'll find cool vehicles, realistic buildings and everyday heroes – perfect for kids who love to role-play the real world.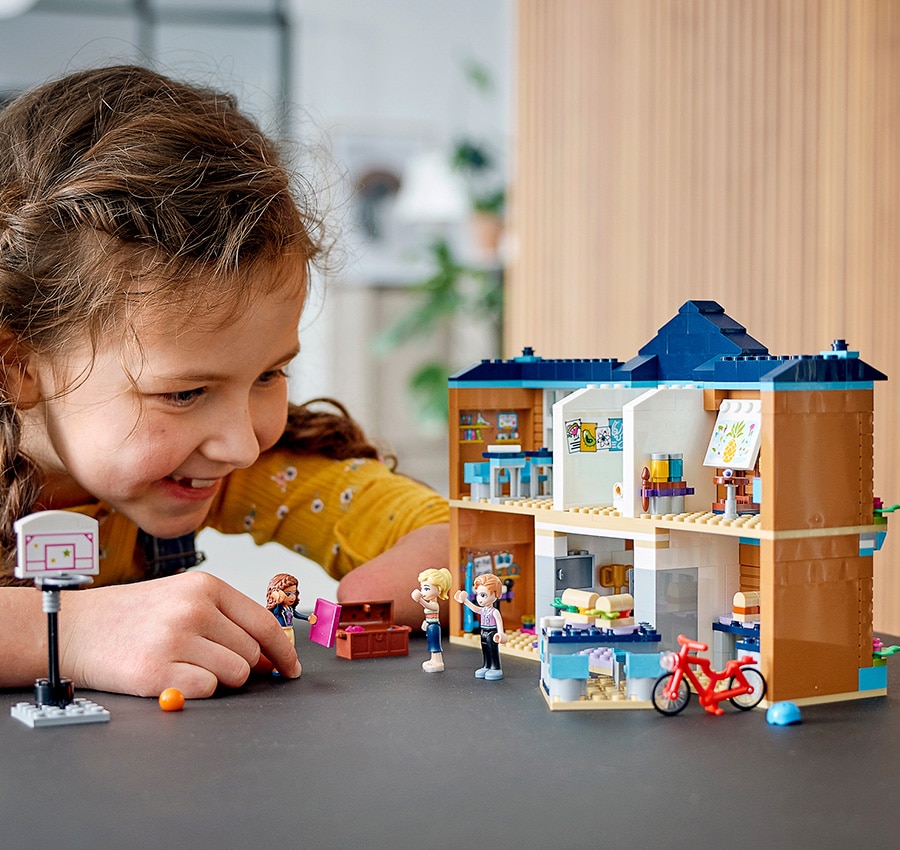 Build and explore
Heartlake City School measures over 17 cm high, 25 cm wide and 9 cm deep, and sits on a sturdy baseplate, making it an impressive stand-alone display.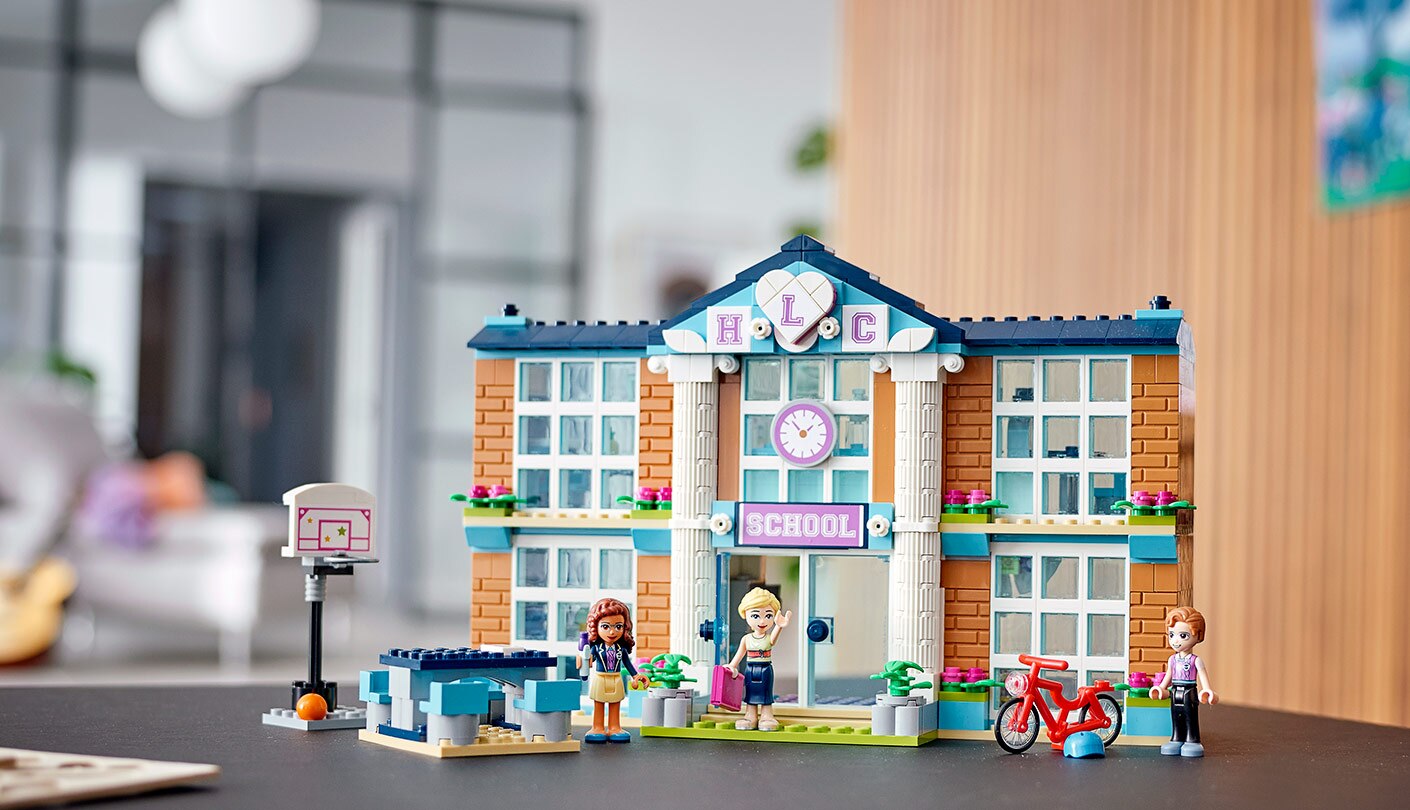 Heartlake City
Extensive school playset lets creative kids role-play the teacher. Packed full of details it comes with 6 rooms and 3 LEGO Friends mini-doll toys.
Details
605 pieces included
Suitable for ages 6+
2-story Heartlake City School is brimming with creative details.
Includes 3 mini-doll figures, including new boy Julian and a teacher figure. The model also has 3 classrooms to build and explore, as well as a canteen, lockers, restroom and school yard.
Lots of pretend school toys such as creative drama dress-up props, musical instruments, a ladybug to study under the microscope, plus brushes, paints and an easel.
The dining table is hinged so that it swings out of the canteen.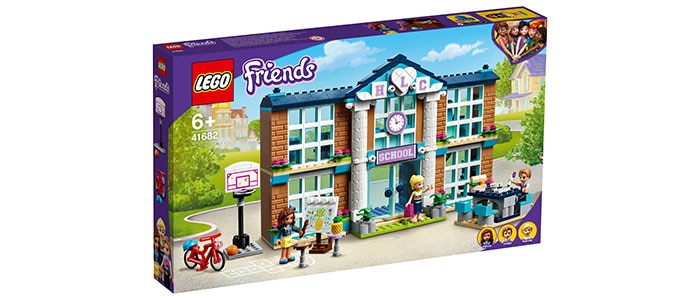 | | |
| --- | --- |
| Brand | LEGO |
| Country of Origin | China |
| Product Dimensions | W 48 x H 28.2 x D 6.1 cm |
| Product Weight | 1.049 kg |
| Type | LEGO Friends |
| Recommended Age | 6 Years + |
| Model Number | 41682 |