A family camping trip is not a mission to undertake lightly—this guide will help you avoid the pitfalls.
If you have children, chances are you've either been camping or have considered it at some point. Camping with the family can be a great adventure, bringing you closer to nature and each other.

"Camping is a wonderful time for us to reconnect and break out of the usual demands of our daily routine," says Barbara Kirby, registered psychologist and avid camper, who has been camping with her family every year since her now 10 year old twins started school.

One of the greatest payoffs is the shift away from 'doing' to 'being', says Kirby. "This is important for children who may have over structured lives full of school and after school activities."

Camping tends to foster a cooperative rather than competitive mindset. "Being in a different environment forces us to think more flexibly and be independent. We learn to go with the flow, problem solve and work as a team."

And let's not forget the relaxing effects of unplugging from technology and tuning into nature. "When we're less bombarded with noise and stimulation we naturally become more mindful and aware, allowing us to de-stress," says Kirby.
What to look for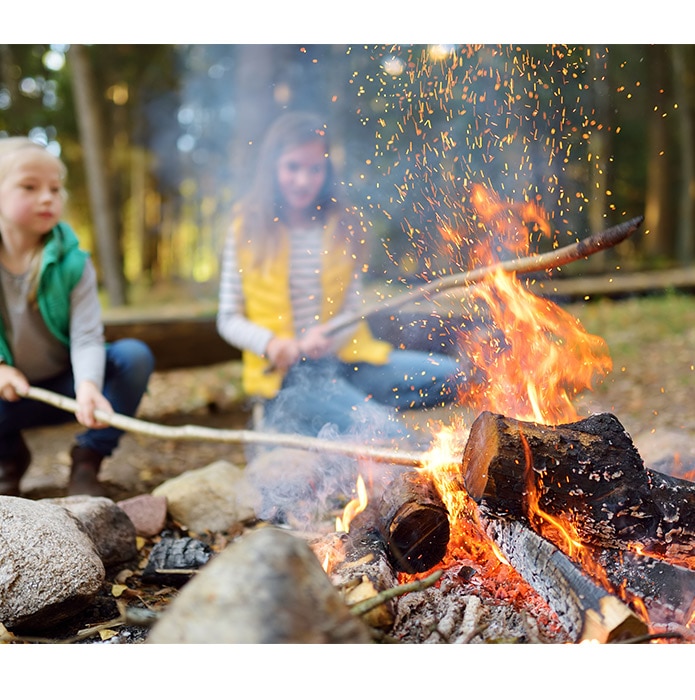 When choosing a campsite there are many factors you should consider. Whether you want to go completely bush or prefer to be near a town with restaurants and shops is the first of many decisions.
Do you have access to amenities? If not, you may need a portable shower and toilet.
Do you have a powered site? Or will you need your own power source such as a generator, gas, solar charger or car rechargeable batteries?
Are there cooking or BBQ facilities available? Or will you need to bring cooking equipment?
Will you be close to your vehicle or will it be parked further away? This will affect how much you can carry.
Do you want to take your pet? Some parks allow them.
Are you near the beach, lake, hiking tracks, biking tracks or playgrounds? You may want to take bikes, scooters, surfboards, boogie boards, etc.
Will you camp in a caravan park or national park? Bookings, entry fees, reservations, permits, vehicle access and facilities will need to be researched.
What to do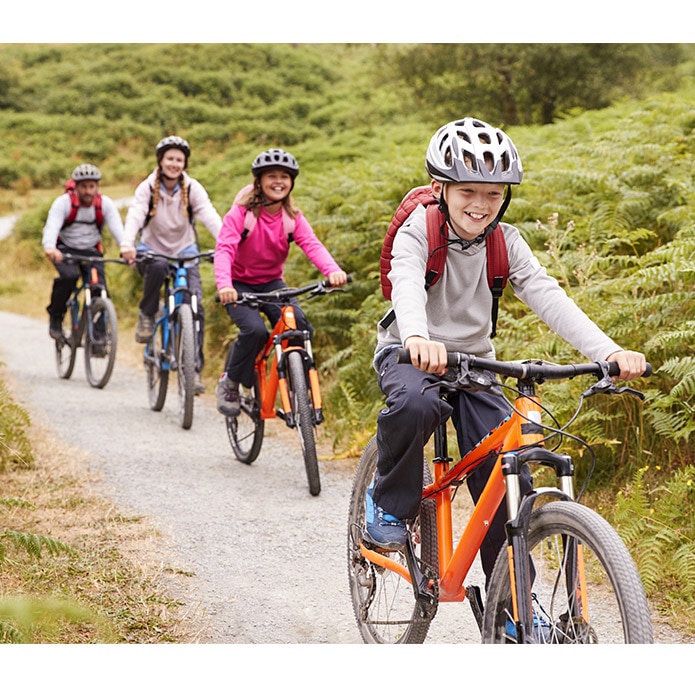 "While kids tend to come up with their own ideas, like climbing and building things from nature, it's good to have a few ideas up your sleeve to beat boredom, encourage joint activity and keep everyone entertained in the case of bad weather," says Kirby.

Aside from the tried and tested bushwalking, fishing, biking, swimming and campfire songs and stories, here are some fun alternatives:

Play a family game. Cards, charades and 'celebrity head' are classics. You don't need any specific board games; just take your own pens, paper and sticky tape.
Take a ball. Simple ball games, such as touch footy, cricket or netball are fun for everyone.
Make a camping journal. Look for animals or interesting flora and fauna to include. Sketch a picture and write a description. Pack pencils, a glue stick (to stick in leaves and twigs) and a scrapbook.
Create an obstacle course. Run past the tent, across the field, over the sandpit and through the camp amenities. See who wins!
Go on a night tour. Spotlight night walks with torches get the imagination running wild!
Partake in your own Olympics. Make teams and create one event per day. Keep track of which team wins. Think running races, relays, shot put, or swimming races.
Create a scavenger hunt. Write up a list of things to find and tick them off as you find them. Whoever finds everything on the list first is the winner!