Need help choosing your new floor covering? Try these tips.
The start of a new year is a great time for new beginnings—and starting afresh can be as simple as making some small changes to your home. But while renovating your entire house is probably out of the question for most, breathing new life into your personal space can be as simple as choosing a new floor covering.

"Rugs are like artwork for the floor," says interior designer and colour consultant Kerry Selby Brown. "They are also a great way to anchor furniture in a room and can be a great acoustic aid for hard-floor finishes, such as floorboards, concrete or porcelain tiles."

So what do you need to know about finding the right piece for your space?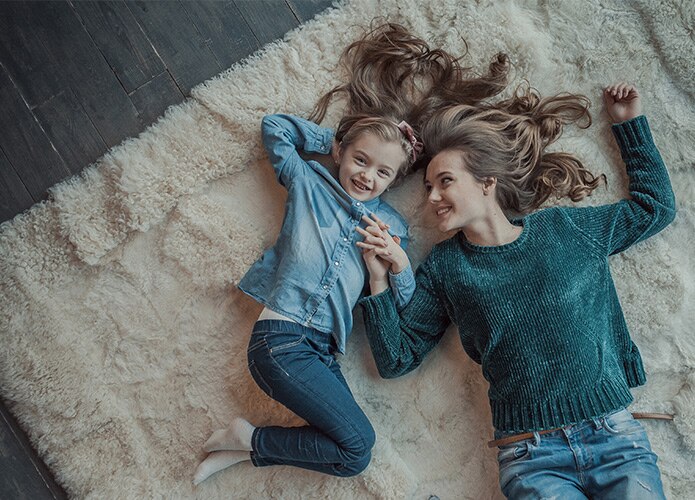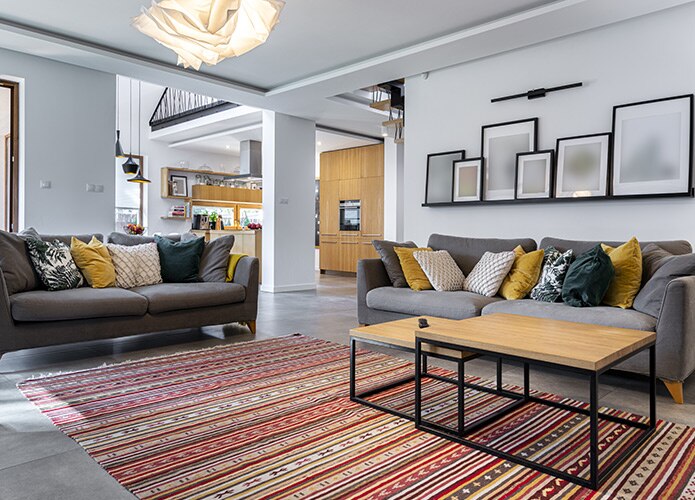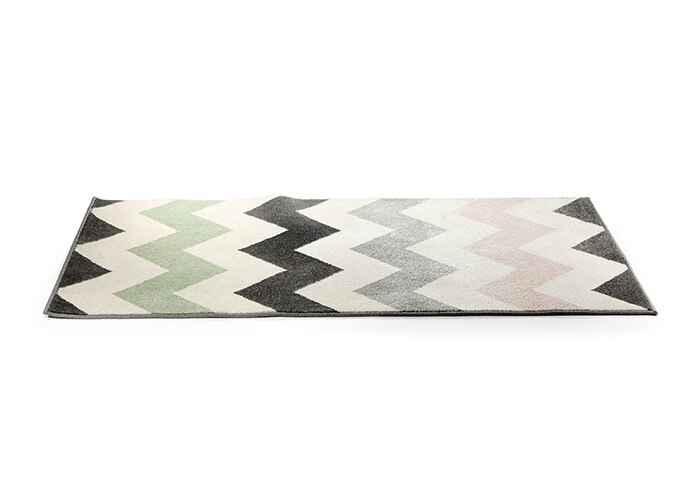 Where to begin
There are a few things to keep in mind when choosing a rug for your room. Budget, of course, is a major factor, but you should also consider whether the rug will be located indoors or outdoors, what it's made of, the size of the space it needs to fill and the shape you'll need (square, round or rectangular).

"Think about which room the rug will be in and how it will complement your existing furniture; the colours and designs; and the size of the rug compared to the size of your room," suggests Costco buyer Fancy D'Cruz.
Size matters
It's important that your rug is in proportion to the room you're placing it in, or it can look out of place, so begin by measuring your space. "The size you choose can also depend on the furniture configuration," adds Kerry. Take note of where each item sits, both within the room and in relation to the other pieces, and consider how much of the furniture will actually sit on the rug. In the living room, for example, will the rug be large enough to sit under all of the furniture? Or do you want something smaller to be placed just underneath the coffee table alone?

If you're unsure, Kerry suggests placing your rug at least part-way under the couch: "It's ideal to anchor the rug at least 300mm under the sofa, so that it doesn't creep or move," she explains. You may even wish to use painter's tape to mark out the rug dimensions on the floor before buying to give an idea of how it will sit.

The shape you choose also depends on the shape of the room—in a square room, for example, Kerry suggests trying a round rug to add interest and create a sense of balance.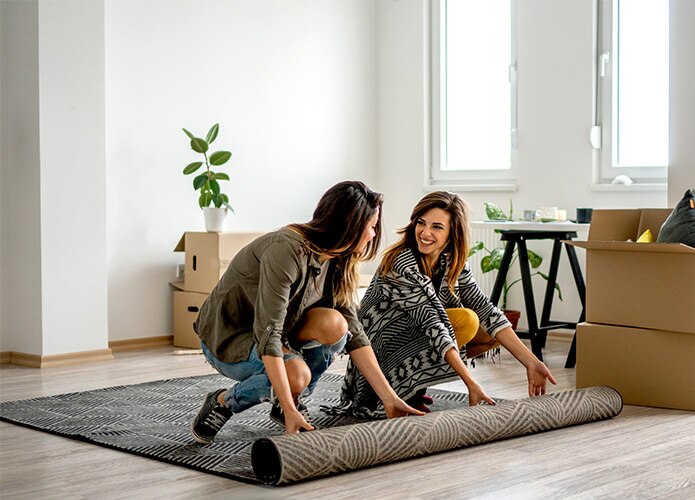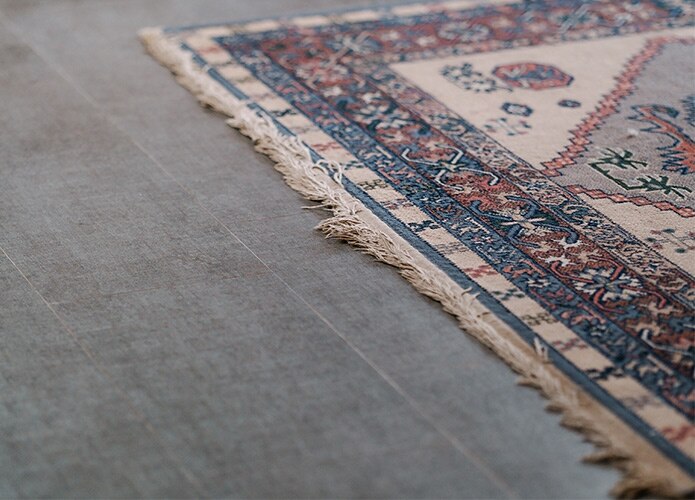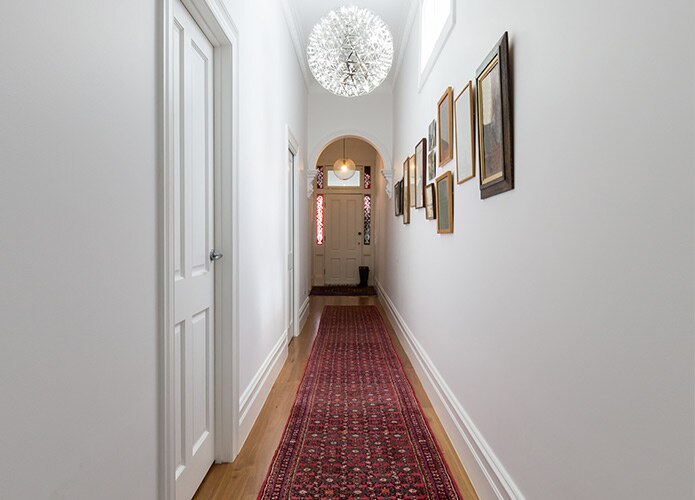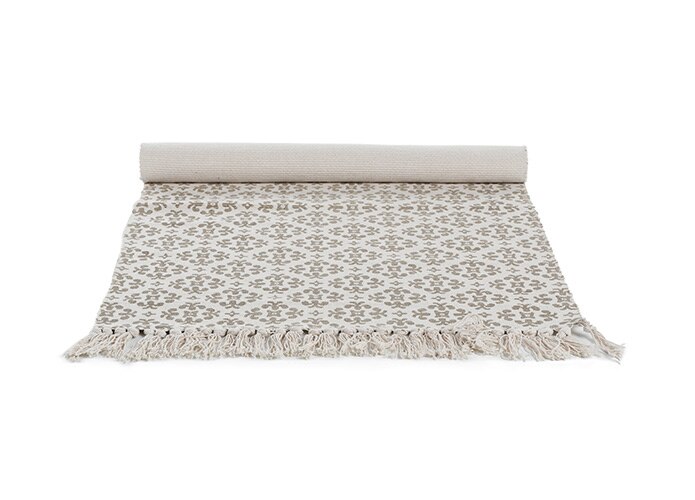 Material world
When considering materials, think about what purpose the rug will serve—is it protecting the floor or purely decorative?—and how it will feel when you walk on it.

"Sisal is a great floor finish for families, for example, but can be hard underfoot," says Kerry. "Low-pile woollen rugs are the most durable and can be steam cleaned without stretching. However, polypropylene or acrylic rugs (or other manmade materials) are really great for outdoor use, and will not fade or go mouldy; while woollen or silk rugs are for indoor use only and may fade if placed in direct sunlight."
Colour choice
In terms of colour, it really comes down to personal preference. "A bold, bright rug can serve as a talking point—especially when it is the main (or only) colourful feature in a room," says Kerry. However, a piece keeping with the room's colour palette can help unify the space.

If you're not keen on a bright, colourful rug, Kerry suggests keeping in mind the shades of existing furniture and sticking to something that will work within that palette. According to Fancy, greys and neutral colours, along with minimalistic patterns, are the big trends for the season—and no matter what you're drawn to, there are plenty of rugs in different shapes, sizes, materials and colours available in your local warehouse.
Different rug types
Costco buyer Fancy D'Cruz explains how to put different styles of rugs to best use.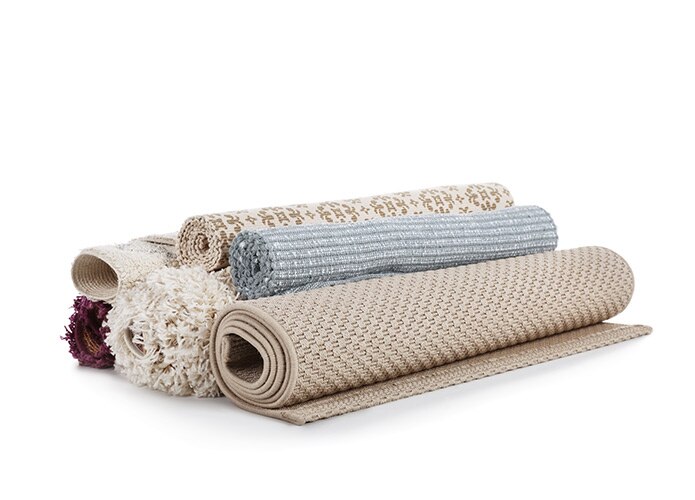 Area rugs
Area rugs can be used to divide up conversation areas of a room and act as 'artwork' for your floor. It's ideal when they fit under all the key furniture pieces in a room (or at least the front legs of upholstered pieces).
Sheepskin rugs
Sheepskin quad rugs are large floor coverings and can be used to make a statement or highlight a particular area. They're good to fill larger spaces, and provide warmth, luxury and texture.
Accent rugs
Accent rugs accentuate a specific part of your room. They can be used to brighten or highlight a particular area, and provide contrast or a pop of colour on neutral floors. They're great for under coffee tables, in hallways or in front of fireplaces.
Floor runners
Floor runners are made for hallways and entryways. They can help protect the floor from any damage in such high-traffic areas. The designs can also help elongate a small space or add depth to a large one.